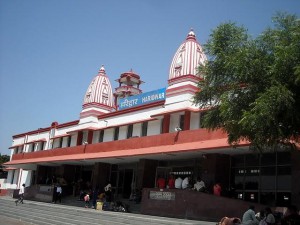 Haridwar railway station (Station code: HW), is one of the railway stations in Haridwar, Uttarakhand, India. It falls under the Moradabad division of the Northern Railway zone of the Indian Railways. Haridwar was first connected with railways, via Laksar, through branch line in 1886, when the Oudh and Rohilkhand Railway line was extended through Roorkee to Saharanpur Junction, this was later extended to Dehradun in 1906
The station is situated on the Delhi–Dehradun and Howrah–Dehradun railway lines. One of the main railheads of the Northern Railway zone, Haridwar Junction Railway Station is connected by broad gauge lines. The station is situated on the NH 58 in the Devpura locality of Haridwar. The nearby station of Rishikesh is connected to Haridwar on a branch line.It is also known for its very famous Golden Temple situated in the middle of water. Towards west, the major railhead is at Saharanpur (76 km) and going north, the major railhead is at Dehradun (52 km)
The railway station is located on the south side of the town, within walking distance of most hotels. A tourist information center is provided by the railway department to help travelers. Computerized reservation facility is offered. In front of the railway station is the UTC Roadways Bus Station of Haridwar offering regular services to places in and around Haridwar such as Delhi and to all major destinations in North India including Mussoorie, Meerut, Shimla, Dehradun, Badrinath, Nainital, Ranikhet and Uttarkashi. Nearest airport is Jolly Grant Airport located about (42 km) in Dehradun.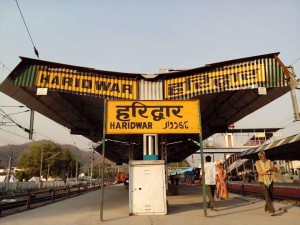 About Haridwar:
Haridwar is regarded as one of the seven holiest places (Sapta Puri) to Hindus. According to the Samudra manthan, Haridwar along with Ujjain, Nashik and Prayag (Allahabad) is one of four sites where drops of Amrit, the elixir of immortality, accidentally spilled over from the pitcher while being carried by the celestial bird Garuda. This is manifested in the Kumbha Mela, which is celebrated every 12 years in Haridwar. During the Haridwar Kumbh Mela, millions of pilgrims, devotees, and tourists congregate in Haridwar to perform ritualistic bathing on the banks of the river Ganges to wash away their sins to attain Moksha. Brahma Kund, the spot where the Amrit fell, is located at Har ki Pauri (literally, "footsteps of the Lord") and is considered to be the most sacred ghat of Haridwar.
In the scriptures, Haridwar has been variously mentioned as Kapilasthana, Gangadwara[6] and Mayapuri. It is also an entry point to the Char Dham (the four main centres of pilgrimage in Uttarakhand viz, Badrinath, Kedarnath, Gangotri, and Yamunotri), hence, Shaivaites (followers of Lord Shiva) and Vaishnavites (followers of Lord Vishnu) call this place Hardwar and Haridwar respectively, corresponding to Hara being Shiv and Hari being Vishnu.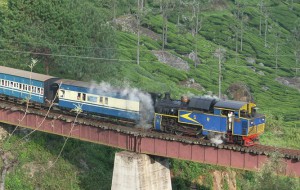 Some Trains Passes through Haridwar Railway Station:
14120:Dehradun – Kathgodam Express
12206:Dehradun – New Delhi AC Express
14119:Kathgodam – Dehradun Express
54471:Delhi – Rishikesh Passenger
12687:Dehradun Express
12205:New Delhi – Dehradun AC Express
54476:Haridwar – Delhi Passenger
14265:Varanasi – Dehradun Express
13009:Doon Express
18478:Kalinga Utkal Express
14041:Mussoorie Express
12056:New Delhi Jan Shatabdi
14610:Hemkunt Express
14318:Dehradun – Indore Express
14310:Ujjaiyani Express
19566:Uttaranchal Express
22660:Dehradun Trivandrum Kochuveli Super Fast Express
54472:Rishikesh – Old Delhi Passenger
14632:Amritsar – Dehradun Express
Sponsored Links