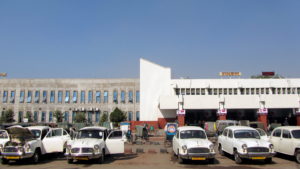 Rourkela railway station is a railway junction located in the north-western part of the Indian state of Odisha and serves Rourkela in Sundergarh district. Rourkela is the third largest urban agglomeration in Odisha.
Rourkela Railway Station is amongst the top hundred booking stations of Indian Railway. 8 trains originate at Rourkela and 42 trains(including weeklies and bi-weeklies) pass through it. It is situated on the Kolkata-Mumbai South Eastern railway line which is a major route connecting the two metros of India. Rourkela is connected to Mumbai, Delhi, Kolkata, Ranchi, Bangalore, Chennai, Pune, Ahmedabad, Bhubaneswar, Nagpur, Patna, Vishakhapatnam, Jamshedpur, Raipur, Cuttack, Puri, Sambalpur and Jammu & Kashmir and Ranchi.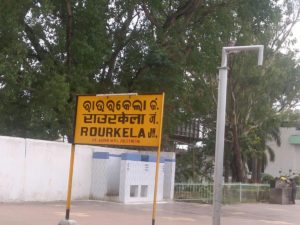 The 156 km (97 mi) long line connecting Bimlagarh on the Bondamunda-Barsuan branch line and Talcher on the Sambalpur-Talcher-Barang branch line, was sanctioned in 2004-05 and construction is in progress. This line when complete would reduce the distance between Rourkela and Bhubaneswar, the state capital, from 460 km (via Sambalpur) to 300 km.
Rourkela Railway Station came up with the opening of the Nagpur-Asansol main line of Bengal Nagpur Railway in 1891. It became a station on the crosscountry Howrah-Nagpur-Mumbai line in 1900. Rourkela was connected to Barsuan iron ore mines in 1960.
In earlier days the railway station of Rourkela was within the village of Mahulpali. The railway station gained in importance with the setting up of India's first public sector steel plant at Rourkela in the nineteen fifties.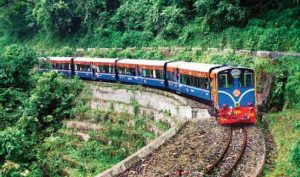 Some Trains are originate and passes through Rourkela Railway Station:
17006:Darbhanga – Hyderabad Deccan Express
17008:Darbhanga – Secunderabad Express
22843:Bilaspur – Patna Express
12811:Hatia Express
12810:Howrah Mumbai Mail
19659:Kolkata Shalimar – Udaipur Express
22830:Shalimar – Bhuj Weekly Super Fast Express
19660:Udaipur – Kolkata Shalimar Express
22829:Bhuj – Shalimar Weekly Super Fast Express
13425:Malda Surat Express
58114:Bilaspur – Tatanagar Passenger
18029:Mumbai LTT Shalimar Express
12130:Azad Hind Express
12832:Dhanbad Garib Rath
18005:Howrah Koraput Express
Sponsored Links