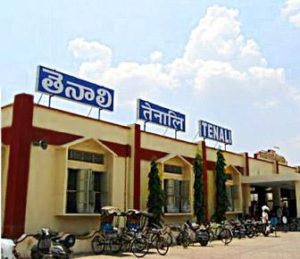 Tenali railway station is an Indian railway station in Tenali of Andhra Pradesh. It is situated on Vijayawada–Gudur section of Guntur railway division in South Central Railway zone. It is 152nd most busiest railway station in India.
The Vijayawada–Chennai Central link was established in 1899. The Howrah-Chennai main line, constructed by Madras and Southern Mahratta Railway, was opened in January 1916. The Vijayawada–Chirala section was electrified in 1979–80
The station is spread over an of 38,417.50 m2 (413,522.5 sq ft), maintained by 31 employees.The modernization of the station was taken by providing new escalators, lifts etc
Tenali railway station is an 'A'–category station. It is recognized as a Model station and Touch & Feel (modern stations) in the Vijayawada railway division.
On an average, the passenger traffic of the station stands at 28,688 per day. Everyday, a total of 72 express, 8 passenger and 4 EMU/DMU trains halt at the station. The station annually handles 4474.7 MT of cargo and the average income generated by freight transport is ₹7.049 million (US$100,000).
The below table lists the passenger earnings of the station of the previous years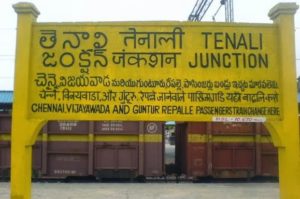 About Tenali:
Tenali is a city in Guntur district of the Indian state of Andhra Pradesh. It is a municipality and the headquarters of Tenali mandal and Tenali revenue division. The city is renowned for art, cultural, drama and hence, it is often referred with the nickname as Andhra Paris. It is also a part of Andhra Pradesh Capital Region and the seventeenth most populous city in the state with a population of 164,937
Tenali Junction provides rail connectivity for the city and is classified as an A–category station in Vijayawada railway division of South Central Railway zone. It is an important junction station on the mutual line of Howrah–Chennai and New Delhi–Chennai sections, which also connects Tenali-Repalle branch line and Guntur-Tenali section.
Tenali has a total road length of 180.00 km (111.85 mi).Guntur, Mangalagiri, Burripalem and Ponnur roads are the arterial roads for road connectivity to the city. The road towards Guntur connects with State Highway 48 at Narakodur. The Tenali-Mangalagiri road, Tenali-Narakodur road and Tenali-Chandole road are a part of the core road network of the district, that connects the city with Mangalagiri, Narakodur and Chandole.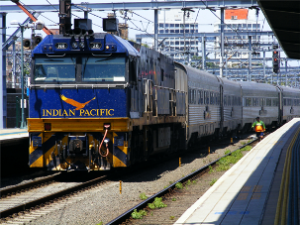 Some Trains are originate and passes through Tenali Junction railway Station:
12734: Narayanadri Express
16688: Navyug Express
12733: Narayanadri Express
12759: Charminar Express
12615: Grand Trunk Express
17643: Circar Express
17401: Tirupati MTM – Narasapur Express
12764: Padmavati Express
12760: Charminar Express
12830: Bhubaneshwar Chennai Express
16864: Mannargudi Bhagat Ki Kothi Express
57329: Tirupati – Guntur Passenger
57330: Guntur – Tirupati Passenger
17487: Tirumala Express
22801: Visakhapatnam – Shirdi (Sainagar Shirdi) Super Fast Express
Sponsored Links