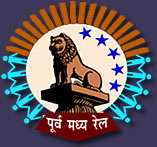 EAST CENTRAL RAILWAY
Notification No:ECR/HRD/Gaz/PTDS/Pt.III Dated – 31.03.2016.
"Walk-in-Interview" for engagement of Part Time Dental Surgeon on contract basis
"Walk-in-Interview" will be conducted by East Central Railway on 11.04.2016 for engagement of Part Time Dental Surgeon (04 Hrs. daily/per week except Sunday & National Holidays) on contract basis for Central cum Super Specialty Hospital/Karbigahiya/Patna/East Central Railway. Candidates having the requisite qualification/eligibility criteria as specified below may appear in the 'Walk-in-Interview'. The engagement will be offered purely on Contract basis for the period of one year which can be renewed as a 'fresh contract on year to year basis as per Railway Board's guidelines or till the post filled by regular Doctors selected from UPSC, whichever is earlier.
Name of the post: Dental Surgeon
No of Post: 01
Location: Central cum Super Specialty Hospital/ Karbigahiya/Patna
Working Hour: 04 Hrs. daily/week
Salary: Rs.19,400/
Qualification:
(a)BDS with internship.
(b)Registered with Dental Council of India/Dental Council of State.
(c)Having minimum 3 years experience after registration. Preference will be given to those candidates having experience in Govt. or reputed Private Hospital
How to apply:
Applicant intending to join as Part Time Dental Surgeon (04 Hrs. daily/week) should apply on prescribed format (enclosed) and submitted the same up to 10.00 A.M physically. on the date of 'Walk-in-interview' at the venue along with self attested photocopies of following documents and attend the "Walk-in-Interview" with original certificates mentioned below
(a)Proof of age.
(b)Proof of passing BDS with Internship & other educational certificates.
(c)Proof of registration in Indian Dental Council/Dental Council of State.
(d)Proof of caste in case of SC/ST candidate & creamy layer certificate in case of OBC candidate-(In case of OBC, only Central Government prescribed format will be accepted).
(e)Mark Sheet(s) of relevant qualification.
(f)Certificate of experience.
(g)04 (four) copies of passport size photograph with self signature.
General Conditions and other facilities:
(a)It is notified that the Part Time Dental Surgeon so engaged may be transferred to any Divisional Hospitals/Health Units in East Central Railway subject to the decision of the Competent Authority. They will not confer the right from posting against regular vacant post or transfer on Own request.
(b)Number of post and .place specified above may be changed. Offer will be on the basis of vacancies available at the time of engagement.
(c)Post indicated herein may be kept unfilled at the discretion of the Railway administration.
(d)The contract can be terminated by,the Railway at any time during the contract period by giving 15 days notice without assigning any reason as per the terms and conditions laid down in Railway Board's letter No:2000/H-1/12/27/Pti dated-06.10.2000.
(e)In the event of regular selection through UPSC, the service rendered by the PTDS on this Railway on contractual basis as Part Time Dental Surgeon will not be counted for regularization or absorption.
Last Date:11.04.2016
Venue:Central Cum Super Specialty Hospital/Karbigahiya/Patna
VACANCY NOTIFICATION
click above to download
vacancy details
Sponsored Links