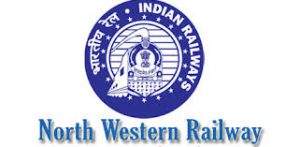 Advt No : 01/2018 (NWR/Construction)
North Western Railway
Jaipur (Rajasthan)
NWR aka North Western Railway Invites Invites applications for the post of 24 Junior Technical Associate & Senior Technical Associate. Apply Online before 26 September 2018. North Western Railway Recruitment Qualification/ eligibility conditions, how to apply & other rules are given below… Official Website is www.nwr.indianrailways.gov.in
JOB DETAILS
Name of the post – Junior Technical Associate & Senior Technical Associate
No of post – 24
Pay Scale – Rs. 32000/-, Rs. 37000/-, Rs. 25000 /-
Educational Qualification:
Engineering Degree, B. Sc.
General Instructions:
Candidates fulfilling the eligibility criteria should submit their application form in good quality A/4 size paper in prescribed format as Annexure-I given in notification duly completed in all respects with self attested photo copies of all necessary enclosures (e.g. Certificate of Age, Education,
Professional Experience, Caste/Community etc.)
Application should be filled up by candidates in their own hand writing either in Hindi or in English language using blue/black ball point pen.
Candidate should write his/her name, father's name/husband's name in capital letters as given in Educational Certificate. Candidate should also indicate other particulars as have been asked in the application form.
One recent passport size colour photograph (3.5 X 3.5 cm), should be affixed on the application form without fail.Note: Photographs: The colour photograph of size 3.5 X 3.5 cm (not earlier than three month from the date of Opening), with clear front view of the candidate without cap and sunglasses, should be pasted on the space provided. Photostat copy of photograph is not permitted. Candidates may note that Railway Authority may, at any stage, reject the applications for pasting old/unclear photograph on the application or for any significant variations between photograph pasted in the Application Form and the actual physical appearance of the candidate. Candidates are advised to keep two additional copies of the same photograph ready with them for bringing along with valid Photo ID at the time of selection.
Signature of the applicant must be full and in running hand, not in block/capital letter or disjointed letters. Candidates are required to sign in English or in Hindi in the prescribed places provided in the application form.
If Left Thumb Impression (LTI) is not affixed or it is blurred / smudged, on the application form,such application is liable to be rejected.
Applicant should possess requisite Educational Qualification on or before the opening date of notification.
Candidates belonging to SC/ST/Minorities/Economically Backward Class, claiming for less fee as mentioned in para 5 (ii), must attach self attested photocopy of requisite Caste Certificate/Minority Certificate or self-declaration/Income Certificate.
Selected candidate will be terminated from work, if the information and documents furnished by him/her for selection, are found incorrect/fake at any stage; observing requisite procedure for such termination. An FIR as per appropriate Act may also be registered at the police station in whose
jurisdiction NWR HQ Office is located.
Last Date for Submission of Application form:26-09-2018.
Eligible candidates may send their application in prescribed format (attached above) to Senior Personnel Officer (Const.), Room No. 524, 5th Floor, North Western Railway HQ Office, Near Jawahar Circle, Malviya Nagar, Jaipur-302017 on or before 11 Sep 2018 05:00 PM, along with Demand Draft, self attested photo copies of all necessary enclosures (e.g. Certificate of Age, Education, Professional Experience, Caste/Community etc.)
VACANCY NOTIFICATIONS
click above to download
the employment notification
APPLY NOW
click above to apply
now online or download form