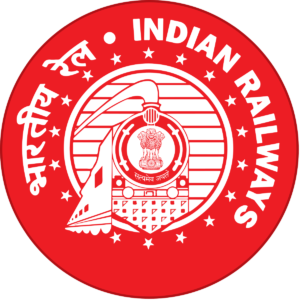 CEN 03/2018 (JE, DMS & CMA Posts)
GOVERNMENT OF INDIA
MINISTRY OF RAILWAYS
RAILWAY RECRUITMENT BOARDS
2nd Stage Computer Based Test
Viewing of final key and resolution of objections raised by the candidates
Candidates who attended 2nd Stage CBT were allowed to view their question paper, responses and keys and raise the objections if any to questions/options/keys during 26.09.2019 to 29.09.2019.
The objections raised by the candidates were analysed and the keys for some questions were changes and questions with "multiple answers" or "no key" or "ambiguous" were ignored as per the extant procedure followed by RRBs.
Candidates may view the modified keys for their QP and also know the final decision on the objections raised by them if any, by logging on to a link provided in RRB websites from 10.10.2019 to 12.10.2019.
The decision of the RRB on the keys and questions is final and no further correspondence will be entertained.
In 1945, the Services Commissions were set up at Bombay, Calcutta, Madras and Lucknow. In 1948, the Indian Railway Enquiry Committee reviewed working of commissions. In 1949, due to financial constraints a ban was imposed on recruitments on Indian Railways thus numbers of commissions was reduced to one centrally located at Bombay.In 1953-54 when Economic conditions of Indian Railway improved, four service commission were again set up at Bombay, Madras, Allahabad and Calcutta. In 1956, the Estimates committee generally approved the method of recruitment by the constitution of the Railway Service Commissions. In 1983, to cater to the needs of areas which were being neglected due to locations of the existing commissions, seven more commissions were set up viz, at Ahmedabad, Ajmer, Bhopal, Bhuvneshwar, Chandigarh, Jammu and Srinagar with sitting at Leh and Trivendrum. In 1984 two more service commissions were set up at Malda and Gorakhpur. In January, 1985 Railway Service Commissions have been renamed as Railway Recruitment Board (RRB). At present 21 Railway Recruitment Boards are functioning.
IMPORTANT LINKS
Find below all the relevant links related to this employment news / notification.
VACANCY NOTIFICATIONS
click above to download
the employment notification