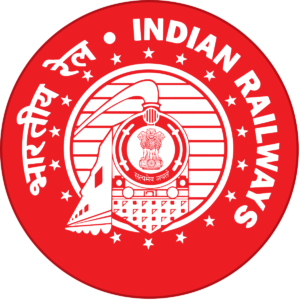 Railway Recruitment Cell
North Central Railway, Allahabad
Website www.rrcald.org
Provisional Panel Part-1 for the empanelment on the published posts of Level-1 (7th Central Pay Commission) against Centralized Employment Notice no.02/2018.
Online Computer Based Test (CBT) of Level-1 (7th CPC) has been conducted from 17/09/2018 to 17/12/2018 by RRBs against Centralized Employment Notice no. 02/2018. The result of short listed candidates handed over to Railway Recruitment Cell/ north Central Railway/ Allahabad for Physical Efficiency Test (PET). Document Verification and Medical fitness test.
The RRC/NCR/ALD has conducted Physical Efficiency Test (Excluding PwBD candidates) at DSA ground, Allahabad from 26/03/2019 to 08/04/2019, thereafter on the basis of the merit of CBT, the successful Non-PwBD and PwBD candidates were called for verification of original documents, candidature and medical fitness test at RRC/ NCR/ Allahabad from 26/04/2019 to 14/06/2019. Candidates who were absent on such dates, again called for orginal document verification, candidature and medical fitness test at RRC on 15/06/2019, 17/06/2019 & 18/06/2019.
Provisional Panel Part-I of successful candidates of PwBD and other than PwBD are being issued after verification of origional document, candidature of candidates and medical fitness test as per prescribed procedures & rules of recruitment laid down by Railway Board.
The details of the provisionally listed candidates are as following:
UR- 1536
SC-519
ST-271
OBC-670
Ex-Servicemen-134
CCAA-42
PwBD-82
Total- 3254
Note: Candidates whose Genuineness & verification not completed & under process have not been on Provisional panel Part-I. After the complete verification as per rule, Provisional Panel Part-2 will be issued for successful candidates.
Appointment related formalities will be done by Senior Divisional Personnel Officer/ Senior/ Assistant Personnel Officers of allotted Division/Units in due couse. The empanelled candidates should note that the panel is purely provisional and does not confer them any right to appointment in Railway till further requisite formalities are competed by the above mentioned personnel Officers.
While every care has been taken in preparing the above result, Railway Recruitment Cell, North Central Railway reserves the right to rectify any inadvertent error or typographic mistake. Railway Recruitment Cell, North Central Railway regrets it's inability to entertain any correspondence from unsuccessful candidates.
Note:- Please Beware of unscrupulous elements and do not fall in their trap. Candidates are selected purely on the basis of Merit.
Download Result
click above to download
the result published