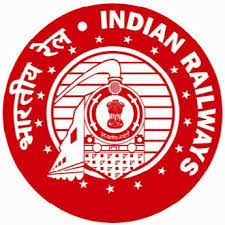 Advt No : NER/RRC/GDCE/2018
North Eastern Railway(NER)
Gorakhpur (Uttar Pradesh)
NER aka North Eastern Railway, Gorakhpur, Uttar Pradesh invites application for the post of 350 Group C & D as General Departmental Competitive Examination. Apply Online before 30 July 2018. NER Recruitment Qualification/ eligibility conditions, how to apply & other rules are given below…Official Website is www.ner.indianrailways.gov.in
JOB DETAILS
1.Name of the post- Group C & D
No of post- 350
Pay Scale- Rs. 4600/L 7, Rs. 2800/L 15
Educational Qualification:
10th, 12th, ITI, Diploma, Degree, B Sc.
NOTE:
The above grouping of the posts has been done for the purpose of holding common examinations. RRC reserves the right to combine one or more Exam Groups and hold a common examination OR to split an Exam Group into one or
more categories and hold separate examinations for each category.
Step-by—step procedure has been provided at the online application link. The candidates may contact at the HELPLINE CONTACT provided on the website in case of any difficulty or technical problem. However, it may be noted that RRC will not be held responsible if, a candidate is unable to fill application form because of lack of understanding of the procedure.
In the online application form, filling Employee Number (NPS/PF N0.) is mandatory. An application m'thout a valid Employee Number (NPS/PF No.) will be rejected.
Candidates must indicate their preferences of posts in the online application form for each category of the posts / Examination Groups they are applying.
Candidates filling partial options for posts will be considered only for the specific posts opted by them since non—option of certain posts would indicate their unwillingness for the same.
Candidates should fill options only for those posts for which they are eligible.
candidate is applying for more than one Exam Groups/categories of posts, he must fill the preferences for different categories. If the candidate qualifies in more than one category, the allotment of the post will be made as per his/her merit and choice of the category and then the choice of posts within the category.
Candidates are required to indicate their personal mobile no. and personal e—mail ID in the online application form and keep them active during the entire recruitment process. All communication regarding the recruitment will be made through SMS and e—mail. Candidates are also advised to visit N E Railway's website regularly where relevant information will be published periodically.RRC/NER accepts no responsibility for non—receipt of any communication.
PHOTOGRAPH: A colour photograph of size 3.50mX3.5cm, not older than three months, with clear front view of the candidate without cap and sunglasses, should be uploaded. The photo should be in JPGIJPEG format-IOO DPI. The size of uploaded photo should be between 15kb to 40 kb. Candidates may note that RRC may, at any stage, reject the applications for uploading old/unclear photo or for any significant variations betWeen uploaded photograph and the actual physical appearance of the candidate. Candidates are advised to bring one copy of the same photograph along with Hall TicketIe—Call Letter and original valid Photo ID at the time of Computer Based Test/Written Examination, They are also advised to keep five copies of the same photograph for Second Stage CBT, Aptitude Test,Document Verification etc. Application without photograph are liable to be  rejected.
Starting Date for Submission Of Online Application:01-07-2018 10:00 AM.
Last Date for Submission Of Online Application:30-07-2018 05:00 PM.
Eligible candidates may apply online at North Eastern Railway's website (http://www.ner.indianrailways.gov.in/) from 01 July 2018 10:00 AM to 30 July 2018 05:00 PM.
VACANCY NOTIFICATIONS
click above to download
the employment notification
APPLY NOW
click above to apply
now online or download form