Last Date
Last Date to apply to RITES: 10th October, 2019
Vacancy No: 51-53/19
RITES LIMITED
RITES Bhawan, Plot No.1
Sector–29, Gurgaon–122001
RITES Ltd., a Mini Ratna Central Public Sector Enterprise under the Ministry of Railways, Govt. of India is a premier multi-disciplinary consultancy organization in the fields of transport, infrastructure and related technologies.
RITES Ltd. is in urgent need of dynamic and hard working professionals as under:
JOB DETAILS
1.Name of the post- Site Inspector (Civil)
No of post- 25
Pay Scale- Rs.24,000–90,000
2.Name of the post- Site Inspector (E&M)
No of post- 7
Pay Scale- Rs.24,000–90,000
3.Name of the post- CAD Operator
No of post- 15
Pay Scale- Rs.22,000–83,000
Selection Process
The applications received shall be screened for eligibility. The candidates may be shortlisted for selection. The company reserves the right to shortlist the number of candidates for selection out of eligible candidates.
Based upon the performance in the Written Test, and fulfilling the conditions of eligibility; candidates shall be shortlisted for Document Verification.
Appointment of selected candidates will be subject to their being found medically fit in the Medical Examination to be conducted as per RITES Rules and Standards of Medical Fitness for the relevant post.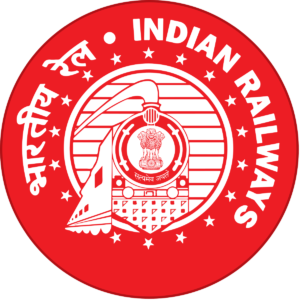 About RITES:
RITES Limited (earlier known as Rail India Technical and Economic Service) is an engineering consultancy company, specializing in the field of transport infrastructure. Established in 1974 by the Government of India, the company's initial charter was to provide consultancy services in rail transport management to operators in India and abroad. RITES has since diversified into planning and consulting services for other infrastructure, including airports, ports, highways and urban planning. On-shore WDS6 Diesel Loco Leasing service has been introduced. It was awarded the status of MINIRATNA in 2002.
It has executed projects in over 62 countries on every major continent. As of 2011, it was executing projects in over 55 countries.
General Instructions
Management reserves the right to cancel/ restrict/ enlarge/ modify/ alter the selection/ recruitment process at any stage, without issuing any further notice or assigning any reason thereafter.
The number of vacancies may vary.
Serving Govt./PSU officials, if selected will be allowed to join only after they are properly relieved from their parent organization.
The period of training/internship shall not be counted towards post qualification experience.
Legal jurisdiction will be Delhi in case of any dispute.
No train/bus fare / TA / DA shall be payable.
How to Apply
Before applying candidates should ensure that they satisfy the necessary conditions and requirements of the position.
Interested candidates fulfilling the above laid down eligibility criteria are required to apply online in the registration format available in the Career Section of RITES website, http://www.rites.com.
While submitting the online application; the system would generate 'Registration No.' on top of online form filled up by the candidate. Note down this "Registration No." and quote it for all further communication with RITES Ltd.
After filling up the required details under the "Fill/ Modify Application Form", click on "Make payment". The payment details show the amount to be paid to the bank based on your category. Applications without successful fee payment shall be treated as incomplete and shall be summarily rejected.
Please attach copies of experience certificates from your previous employment in respect of claims made by you in your application. In respect of current employment, experience certificate/ joining letter along with last months' salary slips, or, Form 16 and other documents which clearly prove your continuity in the
job are to be attached. In case your claim is not established from the proofs submitted by you; your application is liable to be rejected. Please check your claims and certificates submitted by you carefully. Incomplete application, or, insufficient proof would entail rejection of your application. No claims would be entertained at a later stage.
For proof of CTC/ salary, candidates shall have to submit a copy of their last Form No. 16/ Earning Card/ salary slip/ Appraisal letter/ any other suitable document.
Community certificate (SC/ST/OBC) should be in the format prescribed by Government of India only. OBC candidates included in the Central List with certificate not more than 12 months old (with clear mention of candidate not belonging to "Creamy Layer") in the GOI prescribed format only will be considered for the
posts reserved for OBC. EWS certificate should also be as per Gov. of India format.
The candidates are also advised to keep a copy of Application Form submitted with them and to carry the same at the time of the selection (if called).
Candidates who have registered online but whose physical application along with aforesaid documents is not received by the due date, their candidature shall not be considered. The company reserves the right to consider only such applications which are received in physical format by the prescribed date.
IMPORTANT LINKS
Find below all the relevant links related to this employment news / notification.
VACANCY NOTIFICATIONS
click above to download
the employment notification