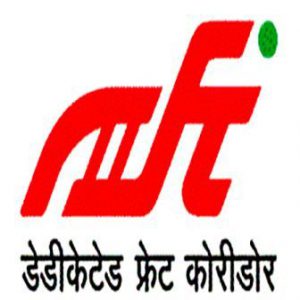 VACANCY NOTICE N0. 36/2018
Dedicated Freight Corridor Corporation of India Limited(DFCCIL)
Noida and Allahabad
JOB DETAILS
1.Name of the post- DY. CPM/PM(S&T)
No of post- 02
Pay Scale- PARENT PAY PLUS DEPUTATION ALLOWANCE {And all
other Perks and Alfowances applicable as per DFCCIL
policy
JOB DESCRIPTION:
POLICY, PLANNING, PROCUREMENT 8: IMPLEMENTATION OF SIGNALLING 8: TELECOMMUNICATION WORK. INTERFACE WITH OTHER DISCIPLINES & ZONAL RAILWAYS, CO—ORDINATING WITH MULTILATERAL FUNDING AGENCIES FOR PROCUREMENT INCLUDING WORKS INCIDENTAL TO PROJECT INITIATION.
NOTE:
CUT OFF DATE FOR AGE AND ELIGIBILITY WOULD BE RECKONED A5 ON CLOSING DATE OF VACANCY NOTICE.
INSTRUCTIONS:
WILLING AND ELIGIBLE EMPLOYEES MAY SEND THEIR APPLICATIONS IN THE ENCLOSED PROFORMA THROUGH PROPER CHANNEL ALONG WITH NOC, attested APARs RATINGS FOR LTHE LAST FIVE YEARS (For proper appreciation of APARs, the orgfinization should forward.
their guidelines for rating criteria}, VlGlLANCE/D&AR CLEARANCE TO ADDL. GENERAL MANAGER (HR), DFCCIL, PRAGATI MAIDAN METRO STATION BUILDING, 5TH FLOOR, NEW DELHI—11OO01.
A CERTlFICATE ADVISING REQUISITE INFORMATION IN RESPECT OF EMPLOYEE MAY BE ISSUED BY THE OFFICER OF THE ORGANIZATION, WHO IS EMPOWERED TO FORWARD THE APPLICATION, AS PER FORMAT ENCLOSED.
APPLICATIONS RECEIVED WITH INCOMPLETE INFORMATION WILL BE SUMMARILY REJECTED.
THE ENVELOPE CONTAINING THE APPLICATEON SHOULD BE SUPERSCRJBED "Application for the Post of against Vacancy Notice No. "
IF AT ANY STAGE, IT IS FOUND THAT ANY lNFORMATION/DOCUMENT/TESTIMONIAL ETC. FURNISHED BY YOU AND HAVING A BEARING ON YOUR ELIGIBILITY IS NOT IN ORDER OR ANY INFORMATION/MATERlAL FACTS HAVING A BEARING ON YOUR ELIGIBILITY HAS BEEN HlDDEN/MISREPRESENTED BY YOU, THEN THE OFFICER WILL BE REPATRIATED IMMEDIATELY. FURTHER COMMUNICATION IN THIS REGARD FROM THE PARENT ORGANIZATION OR EMPLOYEE CONCERNED WILL NOT BE ENTERTAINED.
Closing Date:21-07-2018.
VACANCY NOTIFICATIONS
click above to download
the employment notification