Last Date
Last Date to apply to DMRCL: 18th Oct, 2019
ADVT No. DMRC/PERS/22/HR/2019(23)
Delhi Metro Rail Corporation Ltd
Metro Bhawan, Fire Brigade Lane
Barakhamba Road, New Delhi
The Delhi Metro Rail Corporation (DMRC) Ltd., a Joint Venture company with equity participation from Govt. of India and Govt. of National Capital Territory of Delhi has been entrusted with the responsibility of implementation of the rail-based Mass Rapid Transit System for Delhi. The Delhi Metro Rail Corporation, Lifeline of Delhi, prides itself on its ability to nurture its employees through its unique work culture. Today, DMRC empowered by about 14,500 employees with MRTS activities spread over Delhi NCR, Jaipur, Kochi, Mumbai etc., carry about 3 million passengers per day in Delhi & NCR. In addition to the above, DMRC is involved in providing consultancy services to number of cities within India and abroad. To meet with the immediate requirement of DMRC and its allied projects, applications are invited from experienced, dynamic and motivated persons for the following posts in DMRC to be filled, on Contract basis, for DMRC:-
JOB DETAILS
1.Name of the post- Sr. System Analyst Post
No of post- 02
Pay Scale- 6000-145000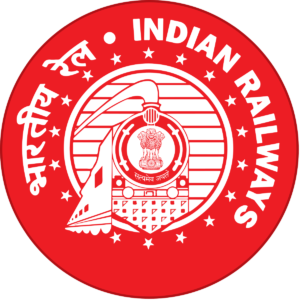 About DMRCL
The Delhi Metro is a rapid transit system serving Delhi and its satellite cities of Gurgaon, Noida, Faridabad, Ghaziabad, Bahadurgarh and Ballabhgarh, in the National Capital Region of India. By far the largest and busiest metro in India, and second oldest after the Kolkata Metro it is the world's 8th longest metro system and 16th largest by ridership. The network consists of eight colour-coded regular lines, running 343 kilometres (213 mi) serving 250 stations. The system has a mix of underground, at-grade, and elevated stations using both broad-gauge and standard-gauge. Delhi Metro operates over 2,700 trips daily, starting at around 05:00 and ending at 23:30 hrs.
The Delhi Metro Rail Corporation was set up jointly by the government of India and the government of Delhi in May 1995 when the Delhi CM was Madan Lal Khurana. Total ground work and planning was done in the subsequent three years and construction started in 1998, just when Sheila Dikshit took over as the CM.
Essential Professional Skills and Experience
I.Essential Technical Skills
a. Advanced knowledge of C, C++
b. Advanced knowledge of Linux OS & programming in Linux environment
c. Should have good knowledge of Linux OS including Ubuntu with good trouble shooting skills.
II. Essential Experience
a. 3 + years of Software Development Experience.
b. 2 + years of GUI development experience in "Qt" cross platform software development framework.
c. System Administration experience of Linux server operations and implementations and experience in virtualization techniques like VMware, etc.
NOTE: Certificate and Supporting documents to be submitted
1. Experience Certificate for essential technical skills as prescribed at Clause 2 (I) a, b & c
2. Experience certificate for essential experience as prescribed at Clause 2 (II) a, b & c
3. List stating the details of projects/ assignments, where the Software Coding has been done. These details should be certified by the department / company where these projects have been developed and also clearly mention whether products referred has been deployed or not.
3. SELECTION PROCESS
The selection methodology shall comprise of the screening process and Medical Examination.
(The Medical Examination will be in Non-Executive/ Technical category. The details of Medical Examination are available on DMRC website).
Candidates shall be called for screening in the ratio of 1:5, subject to availability of suitable candidates.
The screening would judge different facets of knowledge, skills, comprehension, aptitude and physical fitness. Candidates will have to pass through the Screening Process and Medical examination, before being adjudged as suitable for selection. Candidates, who fail in the prescribed medical test, will not be given any alternative employment and decision of the Corporation shall be final on this issue. All related information shall be available only on Website: http://www.delhimetrorail.com and candidates must regularly check the website for updates.
4. CHARACTER & ANTECEDENTS: The success in the screening process does not confer any right to appointment unless the Corporation is satisfied after such an inquiry, as may be considered necessary, that the candidate having regard to his/her character and antecedents is suitable in all respects for appointment to the service.
5. SURETY BOND
The candidates selected for post of Senior System Analyst will have to execute a surety bond of Rs. 1,50,000 along with the cost of training and applicable service tax to serve the Corporation for a minimum period of three years (exclusive of the period in which one remained on LWP or EOL) and also a three months prior notice, will be required before seeking resignation from the Corporation.
6.PAY AND EMOLUMENTS
The pay & emoluments for the above posts shall be as per their respective pay scales under the IDA (Industrial DA), as applicable, from time to time and other benefits which include Perks, HRA / Lease, Medical benefit, EPF, Gratuity, and Insurance etc. as per extant rules of the Corporation.
7. Schedule of selection
a. Last date of receipt of duly filled in application (along with relevant documents) through Speed post is 18/10/2019. Incomplete applications or applications received after the due date will be summarily rejected. DMRC shall not be responsible for loss / delay in post.
b. The list of shortlisted candidates shall be uploaded on DMRC website on 01/11/2019 (tentatively) and screening will be held in the third week of November, 2019 at Metro Bhawan, Barakhamba Road, New Delhi (tentatively) (Complete details will be displayed on DMRC website).
c. No separate communication, by post, will be sent to candidates individually. Candidates are required to go through the instructions / schedule for screening displayed on DMRC website and appear for the screening, accordingly along with original copies of testimonials.
d. The final result will be declared by fourth week of November, 2019.(Tentatively).
Eligible and willing candidates for the aforesaid post may apply as per the application format at Annexure-I. The candidate must enclose all relevant documents in support of qualification, work experience, technical skills, pay & pay scale.
The candidates presently employed in Railways / Govt. organizations / Public Sector Undertaking (PSUs) should send their application through proper channel along with Vigilance and D&AR clearance, so as to reach the below mentioned address within the stipulated time. All candidates are required to submit copies of their APARs for the last five years
The duly filled in application form should be sent in an envelope super scribing the Name of Post on the cover prominently, latest by 18/10/2019, through Speed Post to the following address:
Chief General Manager (HR)
Delhi Metro Rail Corporation Ltd.
Metro Bhawan, Fire Brigade Lane,
Barakhamba Road, New Delhi.
IMPORTANT LINKS
Find below all the relevant links related to this employment news / notification.
VACANCY NOTIFICATIONS
click above to download
the employment notification