The Special Class Railway Apprentices Examination is once a year conducted by the Union Public Service Commission (UPSC). It is typically held in the month of July. Application form and other particulars are generally published in the Employment News in the month of February.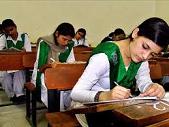 The Special Class Railway Apprentices' Examination has two parts. Part I consists of a written examination carrying a maximum of 600 marks. Questions will be of the intermediate level of difficulty. Part II consists of a personality test carrying utmost of 200 marks. Only those candidates who make it in the written examination are called for the personality test.
The written examination for SCRA Railway Jobs exam consists of three papers.
Paper I – General Ability Test
This paper will contain questions on English, General Knowledge and Psychological test. Duration: 2 hours; Maximum score: 200 marks.
Paper II – Physical Science
Questions will be asked on Physics and Chemistry. Duration: 2 hours; Total marks: 200
Paper III – Mathematics
Duration: 2 hours; Total marks: 200
The Test booklets are in English. Translation in Hindi or other languages is not available. All questions will be of objective type.
The use of calculators, mathematical or logarithmic tables are not allowed in the examination hall. Candidates are required to write the answers in their own hand. Help of a scribe is not allowed.
The personality test carries a maximum of 200 marks. The questions will be on matters of general interest. During the interview the board will assess a candidate's leadership skills, initiative, intellectual ability, integrity and other skills.
The apprentices are required to undergo 4 years of practical and theoretical training. During the training period there will be six semester examinations. Candidates have to pass all of these examinations for the successful completion of training. Successful apprentices are appointed as probationary officers in the Indian Railway Service of Mechanical Engineers.
Eligibility Criteria
The minimum educational prerequisite for appearing in the Special Class Apprentices' Examination is a first class or second class pass in the higher secondary (12 years) examination or its equivalent with mathematics, physics and chemistry as subjects.  Graduates in mathematics with physics or chemistry as a subsidiary subject can also apply.
The applicants appearing for Railway Jobs must have completed 17 years of age as on August 1 of the year of examination. The upper age limit is 21 years. SC/ST and some other categories are eligible for age relaxation.