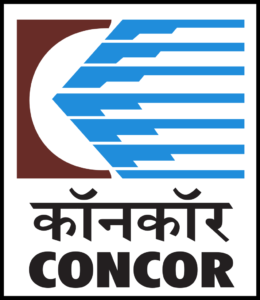 Advt. CON: CON/HR/ 216/ 6/1.10.2016
Container Corporation of India Ltd
Concor Bhawan, C-3 Mathura Road,
New Delhi — 110076
Container Corporation of India Ltd. (CONCOR), a Schedule 'A' Navratna CPSE under Ministry of Railways, provides multi-modal logistics solution to promote business and trade. We need services of experienced professional on Deputation in the area of Public Relations from PSEs
Name of the Post: Dy. General Manager/Sr. Manager(Public Relations)
No of Posts: 01
Pay Scale: Rs.32900-58000/-,Rs.29100-54500/-
Age: 52 Years
Method of Selection: On Deputation.
Duration: For a period of three years further extendable for a period of two years.
Place of Posting: Corporate Office, New Delhi. However, the incumbent is liable to be transferred/ posted anywhere in India as per company's requirement from time to time.
Eligibility Criteria:
Educational Qualification:
Graduate with minimum 55% marks, and Two Years MBAor Equivalent PG Degree or Diploma with specialization in Mass Communication/ Journalism/ Public Relation with minimum 60% marks from institute of repute duly approved by Govt./recognized byAICTE / UGC. If the marks secured by the candidate in the qualifying examination are in CGPA terms, it should not be lower than 7 point in the CGPA scale of 10 or equivalent percentage which should not be less than prescribed percentage of marks for the category applied for and it should be indicated in the application as per norms adopted by the university/ institute
How to Apply:
Candidates satisfying the conditions of eligibility may submit their applications through proper channel in the prescribed format which may be downloaded from the CONCOR website at (www.concorindia.com) at the HR & Career Section — Recruitment Notices sub-section,
The application should be accompanied with self-attested copies of certificates in support of the educational qualifications, age and experience,
Applications of officers working in the PSEs has to be duly forwarded by the competent authority certifying that in the event of the selection of the candidate he/she shall be spared immediately to join CONCOR,
Attested copies of the Annual Performance Reports of last 3 years should be enclosed by forwarding authority,
Vigilance Clearance and D&AR Clearance should also be enclosed by forwarding authority,
The applications duly signed and complete in all respects should be received at the following address by registered/ speed post on or before 24.10.2016. Group General Manager (HR), Container Corporation of India Ltd, C-3, Mathura Road, New Delhi-110076.
Interview Date: 24.10.2016
VACANCY NOTIFICATION
click aboce to download
vacancy details