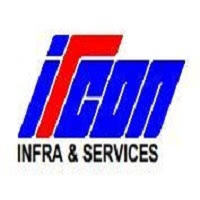 Advt. No. IISL C01/ 2018
Ircon Infrastructure & Services Limited(Ircon)
New Delhi
JOB DETAILS
Name of the post – Project Engineer
No of post – 11
Pay Scale – Rs. 1,00,000/-,Rs. 90,000/-,Rs. 80,000/- pm.
Education Qualification:
Degree in Civil Engineering with not less than 60% Marks
General Condition:
Above appointments are specifically for Projects and not for regular establishment of IrconISL. The appointments are purely on contract initially for three years, extendable further as per company's requirements and performance of the candidates. The contract appointment is also co-terminus with the project and will not confer any right to claim absorption in regular establishment of company. Selected candidate will be posted to any project/location in India at discretion of the company. Contract can be terminated by IrconISL by giving one month notice at any time.
Reimbursement for indoor treatment for self at the place of posting only would be permissible as per company's rule.
Minimum PF as prescribed under the EPF & MP Act 1952 will be deducted from the salary and a matching contribution will be made by the company.
One leave for each calendar month of service which can be availed during the contract period. Leave can be carried forward and accumulated but no leave encashment for unavailed leave is allowed during the contract or on resignation or termination of contract.No other type of leave would be admissible.
TA/DA would also be admissible as per the company's rules, if deputed on outstation duty/temporary posting.
No other perks/allowances or benefits would be admissible except the above.
Last Date forreceipt of filled in Applications:25-08-2018.
Address for walk in interviews & sending of filled in advance ApplicationsIrcon Infrastructure & Services Limited,C-4 District Centre,Saket,New Delhi – 110 017.
VACANCY NOTIFICATIONS
click above to download
the employment notification