Last Date
Last Date to apply to Railway Claims Tribunal: 17th September 2019
RCT/DLI/Outsourcing Stenos/2016
RAILWAY CLAIMS TRIBUNAL
Delhi, India
Railway Claims Tribunal, Delhi will conduct a walk-in –interview for temporarily filling up the post of English Stenos on contract basis for a specified period as per terms and conditions decided by Railway Board(Ministry of Railway) on date, time and place mentioned below:
JOB DETAILS
1.Name of the post- Senior Resident
No of post- 21
Pay Scale- Rs.67700-208700/-
Dates to Consider
Date & Time of walk-in Interview: 17-09-2019, 18-09-2019 & 19-09-2019 (08 AM)
Selection Mode
The Selection will be based on performance of candidates in the walk-in interview.
Willing candidates may visit RCT website www.rct.indianrail.gov.in and Northern Railway website www.nr.indianrailways.gov.in for detailed terms and conditions of engagement through walk-in interview.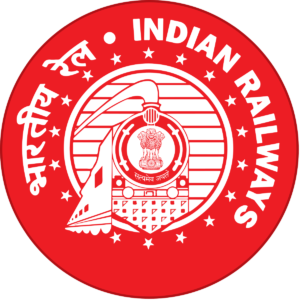 About RAILWAY CLAIMS TRIBUNAL
In 1890, an enactment known as the Indian Railway Act was legislated and passed by British Parliament. This piece of legislation was aimed at various matters concerning railways. After independence, it was felt that some changes be brought in the Act to fulfill needs of people in the present day. So maintaining some provisions of Act of 1890, rendering some provisions redundant and replacing new provisions, a new legislation named as The Railways Act, 1989 was enacted, which came into force from 1st July, 1990.
Broad features of this Act are that Railways were re-constituted in zones with a General Manager for each zone. Central Government had power to fix the rates of carriage of passengers and goods. Provision for compensation by Railways on account of loss, damage of goods etc. and also due to accidental deaths and injury was maintained. Special provisions were introduced regarding monetary liability of railways as carriers of goods etc. The Railway Claims Tribunal Act, 1987 was enacted to provide speedy disposal of claims against the Railway Administration.
Although Railway Administration made a way to compensate the consignor/consignee of goods etc. and also for compensation for loss of lives yet people were not often satisfied and they went to Courts, which took very long time to decide the claims and litigation was protracted for indefinite period. Therefore, the necessity was felt to expedite the disposal of claims at the earliest, which resulted in establishment of the Claims Tribunal, which would exclusively deal with such claims and speedily dispose of the same. As a result, the burden of Courts was reduced and speedy relief was made available. Even the refund of fares and freights was also brought within the purview of Tribunal.
The RCT Act is to provide for the establishment of a Railway Claims Tribunal for inquiring into and determining claims against a Railway Administration for loss, destruction, damage, deterioration or non-delivery of animals or goods entrusted to it to be carried by railway or for the refund of fares or freight or for compensation for death or injury to passengers occurring as a result of railway accidents or untoward incidents and for matters connected therewith or incidental thereto.
The scheme of the Act shows that it made provisions for establishment of Tribunal, its Benches, officers and staff, their term, eligibility, the jurisdiction, powers and authority of Tribunal, its procedure, execution of its orders and appeals. In this way, the Act is a self-contained Act, which has solved the problems of public at large.
TERMS AND CONDITIONS FOR ENGAGEMENT OF STENOGRAPHERS ON CONTRACTUAL/OUTSOURCING BASIS IN RAILWAY CLAIMS TRIBUNAL-DELHI
1. Qualifications and experiences for the post against stenos:- "Graduate in any discipline with proficiency in stenography with speed of 80 w.p.m having thorough knowledge of computers, with knowledge of MS words, Excel, good communications and Interpersonal skills".
2. Salary:15000/- per month per candidate plus applicable GST rate and other statutory deductions(Net Pay of Rs.15000/- per steno per month) or the minimum wage fixed by the respective State Governments of India as per locations of Benches, for a graduate skilled worker, whichever is higher".
3. The Railway Claims Tribunal working hours will be 8 hours per day from 9.30 hrs to 18.00 hrs with half an hour lunch break from 13.30 to 1400 hrs on all working days.
4. Since RCT is a judicial organization, it has to be made clear to the candidates that any leak of confidential information may lead to legal action including prosecution.
5. If the person engaged/hired remain absent, pro rata deduction will be made from the amount payable to him/her. The amount of deduction will be worked out on the basis of 1/30th of the lump sum amount per day of absence.
6. Giving one month prior notice by either party can terminate this contractual engagement.
7. (i) The above contractual arrangement would be for the period not exceeding 11 months from the date of acceptance of the terms and conditions for such engagement or till the posts are filled by Zonal Railways, whichever is earlier.
(ii) The contractual engagement can be extended for further period not exceeding 11 months, if agreed by both parties and based on the performance of the hired candidate(s) subject to(i) above.
8. Engagement of persons under this scheme does not constitute any offer of appointment in RCT or Railways.
9. Recovery has to be made from the monthly wages for willful damage/loss to equipment or property that may be caused by the persons engaged.
IMPORTANT LINKS
Find below all the relevant links related to this employment news / notification.
VACANCY NOTIFICATIONS
click above to download
the employment notification