Last Date
Last Date to apply to Eastern Railway: 28th June, 2019
TENDER NO.H/Med/ASN/Group-C/PM/2019
Eastern Railway
Medical Department, Asansol
Sub: "WALK IN INTERVIEW" FOR FILLING UP POSTS OF Para Medical Staff on contractual Basis.
The following post of different categories will be filled up by Para Medical Staff on contractual Basis for a period up to 30.03.2020. "WALK IN INTERVIEW" will be held on 28.06.2019 (Friday) at 10.00 Hrs. at Divl. Railway Hospital, E. Rly, Asansol in the chamber of ACMS (Admn.) The willing candidates having prescribed qualification and age. May attend along with their original testimonials and two passport six photographs for Walk-in interview, on the scheduled date.
JOB DETAILS
1.Name of the post- Staff Nurse, Dietician and Various
No of post- 36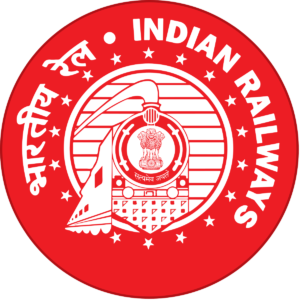 About Eastern Railway
The Eastern Railway is among the 18 zones of the Indian Railways. Its headquarters is at Fairley Place, Kolkata and comprises four divisions: Howrah, Malda, Sealdah, and Asansol. Each division is headed by a Divisional Railway Manager (DRM). The name of the division denotes the name of the city where the divisional headquarters is located. Eastern Railway Consists Most no. of A1 and A Category Stations like Howrah, Sealdah, Bhagalpur, Asansol, Durgapur etc. Eastern Railways operates one of the oldest trains of India, Kalka Mail. 3 Popular Zones ECR, SER (again from SER-ECOR and SECR carved out in 2003) NFR were part of ER before.
It has three major workshops: Jamalpur, Liluah, and Kanchrapara. The Jamalpur Workshop is for wagon repair, periodic overhaul (POH) of diesel locomotives, manufacturing of cranes and tower-wagons; the Liluah workshop is for POH of coaching & freight vehicles and the Kanchrapara Workshop is for POH of electric locomotives, EMU Locals and coaches.
Qualification
Certificate as registered Nurse and Midwifery having passed 3 years course in General Nursing and Midwife from a School of Nursing or other Institution recognized by the Indian Nursing Council or B.Sc.(Nursing).
10+2 in Science or its equivalent with 2(two) years diploma in Pharmacy and registration with Pharmacy council of India or registration with State Pharmacy Council. Registration should be current.
B.Sc.(Chemistry) plus (a) One year Diploma of Health/Sanitary Inspector or one year National Trade Certificate(NTC) in Health/Sanitary Inspector awarded by National Council for Vocational Training, Ministry of Labour & Employment, Govt. of India, New. Delhi.
Terms and Condition
This engagement will be made purely on contractual basis.
Such contractual engagement does not confer any right for regular absorption in future.
The contractual engagement may be terminated at any time by giving 14 days notice for, if any incumbent arrives through RRB panel or through any transfer from any other place whichever is earlier. Once the selected candidate's service is terminated by the Railway Administration, he/she will not be considered for re-engagement against any vacancy over Eastern Railway.
The number of post for a particular category may be changed due to unforeseen circumstances.
The selected candidates have to accept posting in that specific jurisdiction (i.e. Railway Divisional/Unit jurisdiction) from where he/she is attending for walk-in-interview and no request for change of posting will be entertained in any circumstances.
05 (five) years age relaxation for SC/ST and 03(three) years for OBC candidates.
The staff engaged on contractual basis is not eligible for Railway Passes/PTOs except on administrative ground.
The remuneration as indicated above against each category will be subject to the condition that no Govt. accommodation is provided Daily rte amount will be deducted from monthly remuneration for absence from duty, on the principle of 'No WORK NO PAY'.
The candidates must bring with them all certificates/mark sheets/testimonials etc. including caste certificate (if any) in ORIGINAL as well as one set of photocopy of the same duly attested by a Gazetted Officer and two Passport size Photographs.
10) In the event of submission of any misrepresentation/wrong declaration o information/fake certificate/fake testimonials etc. the candidature of the concerned applicant will be cancelled and subsequently he/she will be liable to be taken up under Govt. Of India's law, in force.
Candidates should make their own arrangements for stay if the walk-in-interview continues for next day, in such case no fresh application will be entertained on the 2nd day.
Important Note
Candidates should have requisite academic qualification on the date of Interview. Those who are appearing at and/or awaiting results of final examination are not eligible. Academic and Technical Qualification must be from a recognized Institution/Board, otherwise candidature will be rejected. Candidates having higher qualification may also apply & indicate the details.
As this is a walk-in-interview, Applications sent by post will not be accepted. Engagement on Contract basis of the candidates will be subject to their being found suitable in order of merit by Selection Committee. The candidates selected will be placed on panel and will be sent for Medical Test as per rules
IMPORTANT LINKS
Find below all the relevant links related to this employment news / notification.
VACANCY NOTIFICATIONS
click above to download
the employment notification