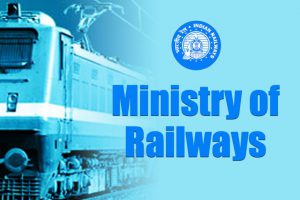 VACANCY NOTICE NO. 127/2018
MINISTRY OF RAILWAYS
New Delhi
JOB DETAILS
1.Name of the post- CHAIRPERSON
No of post- 01
Education Qualification:
A person having special knowledge of, and professional experience in telecommunication, industry, finance, accountancy, law, management or consumer affairs. zyx.
Terms of Appointment:
The post of Chairperson, TRAI will be falling vacant on 10.08.2018. The tenure of the post is for a term not exceeding three years or till the age of 65 years, whichever is earlier. At present, the Chairperson, TRAI, shall be entitled to a consolidated pay package of Rs.4,50,000 /- (Rupees Four Lakh Fifty Thousand only), as per Resolution dated 25th July, 2017 issued by Min. of Finance, Deptt. of Expenditure. An employee of the Government on his/her selection as Chairperson, TRAI shall have to retire from service before joining as Chairperson, TRAI.
Procedure for Selection:
In addition to applications received through this advertisement, the Search-cum-Selection Committee will have. the authority to consider any other names for the appointment to the said post.
Application Procedure:
Interested and eligible persons are requested to send their applications in the prescribed format, which can be downloaded from the websites i.e. http://www.dot.gov.in or http:/ /www.persmin.nic.in or http:/ /www.trai.gov.in, alongwith copies of relevant documents to the following address, or scanned copy of the same may be sent at email'atishk.srivastava@nic.in' adress:- Shri A.K. Srivastava Under Secretary (Restg.&PSA), Room No. 416, Sanchar Bhawan, 20, Ashoka Road, New Delhi-110001. Telephone No. 011-2337 6190/6178, FAX No. 011-23372084.
LAST DATE:-25-06-2018.
VACANCY NOTIFICATIONS
click above to download
the employment notification