LAST DATE 
Last Date to apply to Delhi Metro Rail Corporation: 26 Nov,2019
ADVT No. DMRC/PERS/22/HR/2019 (28)
Delhi Metro Rail Corporation (DMRC)
Delhi
DMRC Aka Delhi Metro Rail Corporation invites Applications for the post of Dy.HoD (Utility Diversion) Vacancy Apply Before 26 Nov,2019 . DMRC Recruitment Qualification/ eligibility conditions, how to apply & other rules are given below… Official website is http://www.delhimetrorail.com
JOB DETAILS:
Name of the post – Dy.HoD (Utility Diversion)
No of post – 01
Pay Scale – 70000-200000
EDUCATION QUALIFICATION:
BE / B.Tech (Electrical) OR BE / B.Tech (Civil) OR BE / B.Tech (Mechanical) with minimum 60% marks from a Govt. recognized University / Institute.
General Information:
The Delhi Metro Rail Corporation (DMRC) Ltd, a Joint Venture company with equity participation from Govt. of India and Govt. of National Capital Territory of Delhi has been entrusted with the
responsibility of implementation of the rail-based Mass Rapid Transit System for Delhi. The Delhi Metro Rail Corporation, Lifeline of Delhi, prides itself on its ability to nurture its employees through
its unique work culture. Today, DMRC empowered by about 14,500 employees with MRTS activities spread over Delhi NCR, Jaipur, Kochi, Mumbai etc., carry about 3 million passengers per day in
Delhi & NCR. In addition to the above, DMRC is involved in providing consultancy services to number of cities within India and abroad.
The normal term of contract of candidates for the post of Dy. HoD (Utility Diversion), on re-employment fee basis, shall be till the age of 62 years, beyond which, it may be extended, based on requirement, on mutually agreed terms and conditions.
The candidates employed through Direct Recruitment basis will be considered for re-employment, on superannuation, based on requirement.
Candidates in the CDA Pay Scale of Rs. 15600-39100 (GP-7600) / IDA Pay Scale of Rs. 70000-200000 or Rs. 80000-220000 OR in the CDA Pay Scale of Rs. 15600-39100 (GP8700) / IDA Pay Scale of Rs. 90000-240000
The candidate should have minimum 15 years of post-qualification experience, out of which minimum 03 years must be in diverting utilities of 400kV / 220kV / 132kV / 110kV / 66kV transmission lines.
Experience in State Utility shall be preferable.
The candidate should have minimum 18 years of post-qualification experience, out of which minimum 03 years must be in in diverting utilities of 400kV / 220kV / 132kV / 110kV / 66kV transmission lines.
The selection methodology for candidates applying on contract basis will comprise of Personal Interview.
The screening methodology for candidates applying on Direct recruitment basis will comprise of Personal Interview and Medical examination. Candidates will have to pass through the Screening process and Medical examination, before being adjudged as suitable for selection. Candidates who fail in the prescribed medical test, will not be given any alternative employment and decision of the Corporation will be final on this issue.
The screening process would judge different facets of knowledge, skills, experience, expertise, aptitude and physical ability. The candidates will be shortlisted for interview, based on their eligibility / relevant work experience, in the ratio of 1:5, subject to availability of candidates.
No reimbursement on account of travel shall be made to the candidates appearing for the Screening on contract basis. However, candidates appearing for the post on Direct recruitment basis, shall be eligible for AC III tier rail fare.
The success in the screening process does not confer any right to appointment unless the Corporation is satisfied after such an enquiry, as may be considered necessary, that the candidate having regard to his / her character & antecedents is suitable in all respects for appointment to the service.
The selected candidate on appointment will be on a Probation for a period of one year (including the period of training).
Last date of receipt of duly filled in application (along with relevant documents) through Speed post is 26/11/2019. Incomplete applications or applications received after the due date will be summarily rejected. DMRC shall not be responsible for loss / delay in post.
The list of shortlisted candidates shall be uploaded on DMRC website in the second week of December (tentatively) and interview will be held in the last week of December, 2019 at Metro Bhawan, Barakhamba Road, New Delhi (tentatively) (Complete details will be displayed on DMRC website).
No separate communication, by post, will be sent to candidates individually. Candidates are required to go through the instructions / schedule for interview displayed on DMRC website and appear for the interview, accordingly along with original copies of testimonials.
Eligible and willing candidates for the aforesaid post may apply as per the application format at Annexure-I. The candidate must enclose all relevant documents in support of qualification, work
experience, pay & pay scale (last drawn, in case of superannuated candidates). Documents in support of working / retired in the functional grade on regular basis, must necessarily be submitted along with application.
The candidates presently employed in Govt. organizations / Public Sector Undertaking (PSUs) should send their application through proper channel along with Vigilance and D&AR clearance, so as to reach the below mentioned address within the stipulated time. All candidates are required to submit copies of their APARs for the last five years.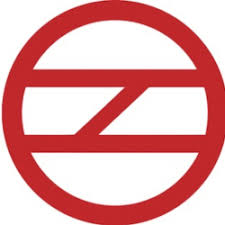 About Us:
The Delhi Metro is a rapid transit system serving Delhi and its satellite cities of Gurgaon, Noida, Faridabad, Ghaziabad, Bahadurgarh and Ballabhgarh, in the National Capital Region of India.[9] By far the largest and busiest metro in India, and second oldest after the Kolkata Metro The network consists of Eleven colour-coded regular lines, running 391.38 kilometres (243.19 mi) serving 285 stations.The system has a mix of underground, at-grade, and elevated stations using both broad-gauge and standard-gauge. Delhi Metro operates over 2,700 trips daily, starting at around 05:00 and ending at 23:30 hrs.
The Delhi Metro Rail Corporation was set up jointly by the government of India and the government of Delhi in May 1995 when the Delhi CM was Madan Lal Khurana. Total ground work and planning was done in the subsequent three years and construction started in 1998, just when Sheila Dikshit took over as the CM.
Construction started in 1998 and the first elevated section (Shahdara to Tis Hazari) on the Red Line opened on 24 December 2002, inaugurated by then PM Atal Bihari Vajpayee, while the first underground section (Vishwa Vidyalaya - Kashmere Gate) on Yellow Line opened on 20 December 2004.The development of the network was divided into phases, Phase I containing 3 lines was completed by 2006, and Phase II in 2011. Phase III is in the finishing stage, and scheduled to be mostly complete by 2019. Phase IV having received approval, construction is expected to start in 2019.
Delhi Metro Rail Corporation Limited (DMRC), a company with equal equity participation from the Government of India and the Government of Delhi, Ministry of Urban Development oparates DMRC. built and operates the Delhi Metro.DMRC was certified by the United Nations in 2011 as the first metro rail and rail-based system in the world to get carbon credits for reducing greenhouse gas emissions, reducing carbon emission levels in the city by 630,000 tonnes every year.
Delhi Metro also interchanges with the Rapid Metro Gurgaon (with a shared ticketing system) and Noida Metro. On 5 February 2019, the DMRC took over the operations of the financially troubled Rapid Metro Gurgaon as part of its own network.
The concept of a mass rapid transit for New Delhi first emerged from a traffic and travel characteristics study which was carried out in the city in 1969.Over the next several years, many official committees by a variety of Government departments were commissioned to examine issues related to technology, route alignment, and Governmental jurisdiction.[18] In 1984, the Urban Arts Commission came up with a proposal for developing a multi-modal transport system, which would consist of constructing three underground mass rapid transit corridors as well augmenting the city's existing suburban railway and road transport networks.
IMPORTANT LINKS
Find below all the relevant links related to this employment news / notification.
VACANCY NOTIFICATIONS
click above to download
the employment notification
APPLY NOW
click above to apply
now online or download form