Last Date
Last Date to apply to Konkan Railway Corporation Limited: 08th Nov, 2019
Notification No. KR/HO/JK/P/2-2019
KONKAN RAILWAY CORPORATION LIMITED
Belapur Bhavan, Plot No.6, Sector 11
CBD Belapur, Navi Mumbai–400614
Requirement of the full time Medical Officer on fixed term contract basis in Konkan Railway Corporation Limited for the work related to Udhampur-Srinagar-Baramula Rail Link (USBRL) Project, Jammu & Kashmir.
Konkan Railway Corporation Limited (KRCL) a Public Sector Undertaking under the Ministry of Railways is having its Corporate Office at CBD Belapur, Navi Mumbai and Project Office at Marble Market Extension, Tirkuta Nagar, Jammu, Jammu & Kashmir. KRCL invites application for the post of full time Medical Officer on Contract on fixed remuneration basis for USBRL Project to be operated in Jammu and Kashmir.
JOB DETAILS
1.Name of the post- Medical Officer (on contract basis)
No of post- 1
Pay Scale- Rs.55,400/-p.m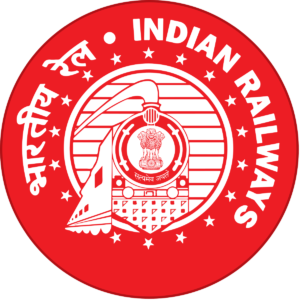 About Konkan Railway
The Konkan Railway is a railway operated by Konkan Railway Corporation Limited, headquartered at CBD Belapur in Navi Mumbai, Maharashtra. The first passenger train ran on Konkan railway tracks on 20 March 1993 between Udupi and Mangalore. During its initial years of operation in the mountainous Konkan region, a spate of accidents prompted Konkan Railway to implement new technologies. The anti-collision devices, the Sky Bus and RORO are a few of the innovations from Konkan Railway. The 741 km (461 mi) line connects Maharashtra, Goa and Karnataka states in India. The first train on the completed track was flagged off on January 26, 1998.
The period of the contract will be initially for a period of one year, further in case of Re-engagement after one year, on satisfactory performance and mutual consent and as per requirement. The above mentioned fixed remuneration only shall be increased by 10% in the second year, in case of re-engagement for 2nd year.
Date, time and place of interview will be on 08/11/2019 @09:30hrs at Head office USBRL Project, Satyam Complex, Marble Market, Extn- Trikuta Nagar, Jammu, 180011.
Candidates should see the eligibility criteria on the KRCL website www.konkanrailway.com at the link Recruitment -> Current Notification. Candidates should report directly for walk in interview along with one copy of application, prepared in the prescribed format as given at the above link. Candidates should come for Walk-in Interview along with Original certificates (age proof, qualification, experience, caste etc.)
and one set of self attested copy of the same.
No train/bus fare/ TA/DA shall be payable by the Corporation.
General Information (Applicable to all applicants):
Candidates who fulfil the eligibility criteria only, will be interviewed.
Candidates are advised to check their eligibility before walk in interview.
The candidates must bring with them original certificates, along with 1 set of self attested photocopy in proof of age, caste, educational qualification and
experience on the date of interview, failing which candidate will not be eligible for interview. Certificate in support of claims for Ex- servicemen/ Persons with
Disability)
Candidate should bring 0 1 (one) latest character certificate from Gazetted Officers/Executives Officers for bearing good moral character.
Incomplete or vague educational qualification will be invalid.
Even after contractual agreement, if any document/ certificate/ information is found incorrect or false in any scrutiny or verification, then the contractual
service will be immediately terminated forthwith without assigning any reason and prior notice, besides legal action which may also be initiated.
The Corporation reserves the right to cancel/ restrict/ curtail/ enlarge the contract engagement process, if need so arises, without any prior notice and without assigning any reasons thereof.
Selected candidates will be required to execute a bond of Rs. 50,000/- in favour of Konkan Railway Corporation Limited on Rs. 100/- stamp paper to serve the
Company for the period specified in the subsequent para below or any further extended period.
The outstation candidates must come prepared to stay for minimum 2 days at their own expenses, if required.
The contract will be initially for a period of one year, in case of Re-engagement after one year, on satisfactory performance and mutual consent and as per
requirement. The contractual service is required for USBRL project of KRCL. This is not a regular establishment post.
Selected candidate will have to pass prescribed medical examination before the contract is entered into, for fitness to perform the work awarded. The cost of the medical expenses borne by the candidate only.
Selection process:- The candidates shall arrive the venue at the 09:30 am and get registered with the nominated KRCL officials for the Walk in Interview as indicated.
All registered candidates will be first interviewed by a nominated committee subject to eligibility criteria. The candidate will be interviewed by a nominated
Committee and the selection will be finalized on merit based on the performance in the interview, qualification and experience gained by the Candidate.
The shortlisted panel will be prepared. The shortlisted candidates who are found suitable will be engaged subject to found suitable in the prescribed medical examination.
The decision of the Nominated Committee will be final and binding.
The other broad terms of contract are given below for information of the candidate which are subject to changes at the time of actually entering into the contract, at the discretion of KRCL, which may please be noted:
Initially, the contract period will be for a period of 01 year, in case of Re-engagement after one year, on satisfactory performance and mutual consent and
as per requirement.
The contractual service is required for KRCL at U S B R L P r o j e c t , Jammu & Kashmir head quarter at Reasi. Regular visits shall be ensured to the site
Offices viz Jammu (once in a week), Kauri (once in a week) and Sangaldhan once in fortnightly). This is not a regular establishment post.
The Corporation reserves the right to terminate the contract if the contract appointee is found unsuitable, by giving 01 month notice or payment in lieu
thereof. Similarly, the appointee will be required to give 01 month notice to KRCL for termination of contract.
The candidate selected for the above contractual agreement shall not be absorbed in KRCL regular service. The candidate therefore, shall not have right to claim for
permanent absorption in KRCL, and shall be required to give an undertaking in writing to KRCL to that effect.
The selected candidate shall be paid the consolidated remuneration as mentioned herein above and shall not be eligible or entitled to any other benefit or allowance.
Private practice of any kind during engagement in KRCL is not permitted. Apart from OPD services, he/she should also attend emergencies and other calls of
duties, as demanded and expected, during their day to day activities.
In the event the appointee is found involved in undesirable activities such as embezzlement, unlawful activities (including passing on confidential information of KRCL),unauthorized absence, in-subordination or breach of any of the terms of contract without prejudice to the right to initiate civil/criminal proceedings, the contract appointment shall be terminated.
IMPORTANT LINKS
Find below all the relevant links related to this employment news / notification.
VACANCY NOTIFICATIONS
click above to download
the employment notification