Last Date
Last Date to apply to Rail Wheel Factory: 23rd Oct, 2019
No.RWF/RC-1/157(Mech)
RAIL WHEEL FACTORY
Bangalore
It is proposed to fill up following posts in Mechanical Department of RAIL WHEEL FACTORY, Yelahanka, Bangalore-560064, by re-engagement of retired Railway employees in terms of instructions contained in Railway Board's letter No. E(NG)II/2007/RC-4/CORE/1 date 16.10.2017, 12.12.2017 and 24.07.2019.
JOB DETAILS
1.Name of the post- Supervisors
No of post- 13
2.Name of the post- Technicians
No of post- 3
FOR SUPERVISORS
Wheel Sp Production 06 Nos.
Rail Wheel Factory, Yelehanka (RWF) (also known as Wheel and Axle Plant) is a manufacturing unit of Indian Railways, producing wheels, axles and wheel sets of railroad wagons, coaches and locomotives for the use of Indian Railways and overseas customers is situated at Yelahanka, Bangalore in the Indian state of Karnataka.
The unit was started by C. K. Jaffer Sharief, the then Railway Minister, who got this project to Bangalore. It was commissioned in 1984 to manufacture wheels and axles for the Indian Railways.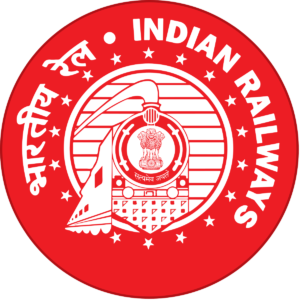 About Rail Wheel Factory
This factory uses cast steel technology in the manufacturing of wheels which utilizes scrap steel collected from Railways' own workshops as raw material. The products (Wheels, Axles and wheel sets) are engineered with little scrap for human errors. It has a planned capacity to manufacture of about 70,000 wheels of different sizes, 23,000 axles and to assemble 23,000 wheel sets. It employs over 2000 personnel and has an annual turnover of about 82 crores. It is an ISO 9001:2000 and ISO 14001 certified unit for its business processes. It was the first unit of Indian Railways to receive ISO 9001:2008 accreditation.
Eligibility Criteria: Retired RWF Mechanical Supervisors with experience in either of the following.
(i) Wheel Shop production or maintenance.
ii) Inspection
iii) Training School
iv) Production planning
v) Production control (PCO)
vi) Quality Control/TQM
FOR TECHNICIANS
Eligibility Criteria: Only the Tchnicians retired in the respective categories from Rail Wheel Factory indicated at Para 1.0 above are eligible to apply. Retired Employees with a minimum of one year of relevant working experience, as Technicians in the respective categories will only be considered.
Instruction
The re-engagement shall be upto 01.12.2019 or upto the age of 65 years or till filling up of the posts through other modes, which ever is earlier.
The Administration reserves the right to terminate the services of the re-engaged retired Railway Employees at any time, in case their work or conduct is found to be unstasfactory or even in administrative exigencies. The decision of RWF Administration in this regard shall be final.
The employees who were Removed/Dismissed/Compulsory Retired as a result of disciplinary action or other wise are not eligible for re-engagment.
Monthly remuneration of a retired employee being re-engaged will be determined by reducing pension from his/her last pay drawn. (i.e., Basic Pay + D.A)
The re-engaged retired Railway employees are not entitled for any other benefit or any other facilities excent monthly fixed remunertation.
The re-engaged retired Railway employees will be eligible for 8 days of leave in a calendar year. For absence, if any, beyond this period appropriate deduction will be made from the monthly remuneration.
The retired employee shall execute an agreement to abide by all the terms and conditions of the re-engagement.
Re-engagement of retired employees shall be subject to prescribed medical fitness for the category in which they are re-engaged.
Suitability/ Competency of the applicant will be adjudged by a committee of Officers before their re-engagement and only those candidates found suitable will be considered for re-engagement.
The duty hours of hte re-engaged retired employees, would be as prescribed by this administration from time to time.
The Re-engaged retired employees shall be discharged immediately on joining of selected candidate from RRBs.
HOW TO APPLY
Applications should be submitted strictly in the prescribed format as per Annexure. It shall be filled in A-4 size paper.
The application format is also available for download in the RWF website www.rwf.indianrailways.gov.in
One passport size photograph should be pasted on the application form at the space specified.
Self-attested photo copies of the following documents should be enclosed:
(i) Service Certificate
(ii) Pensioner Identity Card
(iii) Pension Payment Order (PPO)
The applicants should bring all the original certificates when they are called to appear for assessment of suitability/competency.
The application should be sent along with the above enclosures, duly self attested. On top of the envelope "Application for Re-engagement of Retired Railway Employees" should be written in Block letters and write the post for which applied. It should be addressed to the
THE SENIOR PERSONNEL OFFICER-II
RAIL WHEEL FACTORY
YELAHANKA, BANGALORE-560064
and sent by Registered post only so as to reach this office on or before the last date of receipt of applications or dropped in the drop box kept in this office (Personnel Department, 2nd Flooer in Administrative Building, Contact Number: 080-28072604.
General Instructions to Retired Railway Employees:
The final decision in the matters relating to eligibilit, acceptance or rejection of the application, mode of selection, etc rests with this administration.
RWF Administration reserves the right to alter the stages of re-engagement process or cancel part or whole or the entire propcess at any stage without assigning any reason.
Incomplete applications, applications which are not in the prescribed proforma and applications without requisite enclosures will be rejected and no correspondence will be entertained.
The interview is tentatively fixed on 23.10.19 at 11.00 Hrs. in the administrative block. Since the interview is to be conducted at short notice, the intimation regarding the interview will be sent by e-mail and also by post. The list of applicants, eligible to be called for interview will be published in the notice board and also in the website of RWF. All applicants are required to watch for the eligibility list for interview published as above.
IMPORTANT LINKS
Find below all the relevant links related to this employment news / notification.
VACANCY NOTIFICATIONS
click above to download
the employment notification