About IRCON
Ircon Infrastructure & Services Limited (IrconISL) with its registered office at 2nd Floor, Plot C-4, Saket District Centre, New Delhi 110017 is a wholly owned subsidiary of Ircon International Limited, a Government of India Undertaking under the Ministry of Railways.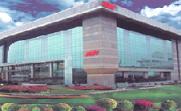 IRCON INTERNATIONAL LIMITED (IRCON), a government company incorporated by the Central Government (Ministry of Railways) under the Companies Act, 1956 on 28th April, 1976 originally under the name Indian Railway Construction Company Limited, is the leading turnkey construction company in the public sector known for its quality, commitment and consistency in terms of Performance. IRCON has widespread operations in several States in India and in other countries(Malaysia, Nepal, Bangladesh,Mozambique, Ethiopia, Afganistan, U.K. Algeria & Sri Lanka Now).
It has come to our notice that some fake Interview Invitation letters are being sent on behalf of Ircon International Ltd asking candidates to deposit some amount of cash/DD.
PLEASE NOTE :IRCON HAS NOT ISSUED ANY SUCH LETTER . COMPLAINTS MAY BE MADE AT SUITABLE AUTHORITY (Police Station etc.) OF ANY SUCH FRAUD.
IRCON is a specialized Constructions organization covering the entire spectrum of construction activities and services in the infrastructure sector. However, Railway and Highway Construction, EHP sub-station (engineering and constructions), and MRTS are the core competence areas of IRCON.
IRCON operates not only in a highly competitive environment but also in difficult terrains and regions in India and abroad and is an active participant in prestigious nation building projects. IRCON has so far completed more than 270 infrastructure projects in India and more than 90 projects across the globe in more than 20 countries.
VISION/MISSION
To be recognized as a specialized Infrastructure developer and establish itself as a renowned service provider for all areas of Infrastructure Projects with special emphasis on Environment, Quality and Safety.
OBJECTIVE
The main objective for which the Company is established is:
To undertake infrastructure projects including planning, designing, development, construction, improvement, commissioning, operation, maintenance and financing of projects and various services relating thereto including marketing, collecting revenues, etc.

To carry on any infrastructure construction work on Build-Operate-Transfer (BOT), Build-Own-Operate-Transfer, Build-Lease-Transfer(BLT), etc. or otherwise or any other scheme or project found suitable in and related to the field of infrastructure projects and other ancillary fields that may be assigned to or secured by the Company on its own or through its holding company or subsidiary (ies) including financing of those projects and their services including commissioning, operation, maintenance etc., as well as marketing, collecting revenues etc.
Planning, designing, development, improvement, commissioning, operation, maintenance, etc. in the field of construction of infrastructure of Multi Functional Complexes (MFCs), etc. to provide facilities and amenities to users of Indian Railway System.
All matters in the field of real estate and allied areas to make use of the opportunities that may arise.
CURRENT OPENINGS
click above to know
more about IRCON
Sponsored Links