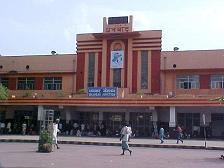 Prior to 1996-97, Indian Railway consisted of nine Zones. On 16.06.96, Ministry of Railways decided to setup six new Zones to be carved out of the existing network of Indian Railway by reorganization of the existing zones. East Central Railway with its Headquarters at Hajipur in Bihar is one of these six new zones.
Hajipur is the district Headquarters of Vaishali district and is located at approximately 25 kms by road and 200 kms away by rail route from Patna (Capital of Bihar).
East Central Railway was inaugurated on 08.09.96 and an Officer on Special Duty of the rank of General Manager was posted.
Jurisdiction of E. C. Railway consists of Sonepur & Samastipur division of N. E. Railway and Danapur , Dhanbad & Mughalsarai division of Eastern Railway respectively.
The East Central Railway is one of the sixteen railway zones in India. It is headquartered at Hajipur and comprises Sonpur and Samastipur divisions of the erstwhile North Eastern Railway and Danapur, Mughalsarai, and Dhanbad divisions of the erstwhile Eastern Railway. Currently the railway is headed by K.C. Jena. This zone came into existence on September 8, 1996.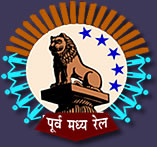 East Central Railway is one of the well-known railway zones of the Indian Railways. The office of the East Central Railway is headquartered at Hajipur in Bihar. The distance of railway headquarters from Patna is 25 kilometers.
The geographical jurisdiction of this zone comprises of five divisional headquarters including earlier divisions of Eastern Railway and North Eastern Railway like Sonepur, Dhanbad,Samastipur, Danapur and Mughal Sarai.
East Central Railway was inaugurated on 8th September, 1996 and it is making its mark progressively in the Indian railways scenario. It is one of those six zones who were established later as per the reorganization of the Indian Railways.
Hajipur is situated at approximately 200 Kms by rail and 25 Kms by road from Patna. East Central Railway was started on 08th September, 1996 and anticipated map of ECR was creation of provisional Zonal Office Building extending 3100 sqm area. East Central Railway began operating by carrying out the activities of Sonpur and Samastipur Division.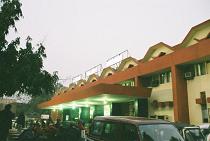 Danapur division possesses 738.55 route Kms comprising of 396.86 Kms double line and 341.69 Kms single line route. It consists of total 1273 bridges including 197 major bridges and 1076 minor bridges. It comprises of 82 regular stations, 87 halts and 15 flag stations.
Danapur division also boasts of 104 passenger's trains, 140 mail and express trains and 40 goods trains. Apart from that entire section of Jhajha to Mughalsarai and Patna to Gaya section is electrified.
Dhanbad division encompasses three distinctive coal mining areas including the Jharia coalfields that serve Bharat Coking Coal Limited mainly, Karanpura area serving Central Coalfields Ltd mainly, and the Singrauli coalfields belonging to Northern Coalfields Ltd.
Dhanbad division manages the traffic on two significant routes like the Grand Chord section that is between Pradhankhunta and Manpur and the CIC section on the Gomoh -Barkakana-Garwa Road.
MORE ABOUT US
click above to know
more east-central railway
Sponsored Links