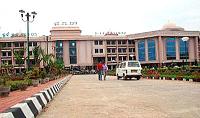 East Coast Railway (ECoR) – one of the blue chip zones of Indian Railways came into existence in its present form with effect from 1st April 2003. Since then, the new zonal railway headquarter has been functioning at Bhubaneswar, the capital city in the state of Orissa. East Coast Railway covers the regions with a extensive coastal line which are prosperous in mineral and other natural resources and provides a big boost to the industrial growth.  East Coast Railway is all set for performing a major role in completing the increased transport needs of this region which comprises of many mineral based industries, and chemical & fertilizer plants and mega steel plants.
The offices of East Coast Railway is headquartered at Bhubaneshwar in the state of Orissa and the geographical jurisdiction of this railway covers over three states including major parts of Orissa, parts of Visakhapatnam, Srikakulam and Vizainagaram districts of the North Eastern regions of Andhra Pradesh and Dantewada & Bastar districts of Chhatisgarh State.
East Coast Railway Zone is looking forward to various ambitious plans to increase and enhance rail capacity to key ports like, Paradeep, Visakhapatnam and Gopalpur and simultaneously improving their cargo handling facilities. In order to match with the projected growth of the industrial operations, numerous projects are under execution for developing the rail infrastructure.
East Coast Railway is going to incorporate the E Working System in its operations. It is a web based utility for complete office automation of various functions of every department. This system will be planned to offer
efficient electronic office management system. This Railway zone has very ambitious plans for the future which includes Integration of Networks, establishment of Central Data Warehouse and development of the state of the art Campus network.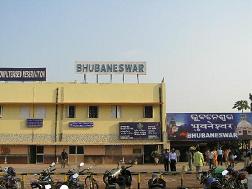 The geographical jurisdiction of this railway zone extends over three states encompressing almost all parts of Orissa along with parts of Srikakulam, Vizainagaram and Visakhapatnam districts of North Eastern Andhra Pradesh, and Bastar and Dantewada districts of Chhatisgarh State.
Bhubaneswar in Orissa is the zonal headquarters. There are Sambalpur, Khurda Road and Waltair divisions in East Coast Railway.
History
The present East Coast Railway is a truncated version of the earlier East Coast Railway that was opened on 1 November 1888. The Bengal Nagpur Railway was separated from the combined East Zone on 1 August 1955 to constitute the South Eastern Railway with the administrative jurisdiction extending over six divisions namely, Nagpur, Bilaspur, Chakradharpur, Kharagpur, Adra and Khurda Road. The Waltair division came under its control in October, 1962.
East Coast Railway was first of the seven new zones to be inaugurated by the Prime Minister of India H.D. Deve Gowda on 8 August 1996. Initially, only one division namely Khurda Road was attached to this railway. The zone became fully operational with effect from 1 April 2003. This railway was carved out of the erstwhile South Eastern Railway, with three divisions viz. Khurda Road, Waltair, and Sambalpur.
MORE ABOUT US
click above to know
more about ECoR
Sponsored Links