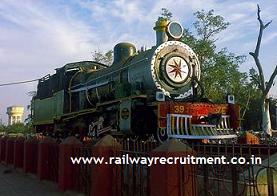 In recognition to persistent public demands, a new Railway Zone, with its headquarters at Bilaspur, was inaugurated by Hon'ble Prime Minister of India, Shri Atal Bihari Bajpai on 20th Sep' 1998.
It was a pleasant coincidence that the new Railway Zone was dedicated to nation by Shri Atal Bihari Bajpai, Prime Minister, on 05th Apr' 2003.
Development of railways in the region served by the present South East Central Railway has passed through many phases over the last about 125 years.
Indian Railways shall provide efficient, affordable, customer-focused and environmentally sustainable integrated transportation solutions. It shall be a vehicle of inclusive growth, connecting regions, communities, ports and centers of industry, commerce, tourism and pilgrimage across the country. The reach and access of its services will be continuously expanded and improved by its integrated team of committed, empowered and satisfied
employees and by use of cutting-edge technology
The South East Central Railway is one of the sixteen railway zones in India. It is headquartered at Bilaspur and comprises Nagpur division, reorganized Bilaspur division of South Eastern Railway and new Raipur division. This zone was the part of South Eastern Railway. This zone was inaugurated on 20 September 1998 and dedicated to nation on 5 April 2003.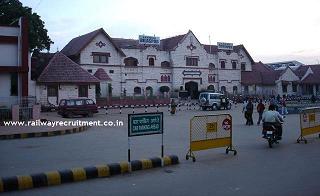 Bilaspur is a regional hub for the railway system. It is the zonal head office of South East Central Railway. It is well connected to the rest of the country through the Indian Railways. The Rajdhani Express (Bilaspur-New Delhi) via. Bhopal bi-weekly connects Bilaspur to New Delhi. The station is on the main Mumbai-Kolkata (Calcutta) rail line with daily connections to Mumbai, Kolkata, Pune and Ahmedabad. It is also the originating station for daily trains to :
Bhopal – 7 trains viz. Bhopal – Bilaspur Express, Gondwana Express, Chhattisgarh Express, Bilaspur Rajdhani, Samata Express, Narmada Express and Jai Purpuri Express.
Indore – 1 train Narmada Express
Nagpur – 10 trains Bilaspur Intercity Express, Wainganga Express, Gondwana Express, Rajdhani Express, Tirunelveli Express, Mahanadi Express etc.
Tirunelveli (Tamil Nadu) and Raipur. Daily connections are also available for Amritsar, Agra, Gwalior, Roorkee, Haridwar, Vishakhapatnam, Bhubaneswar, Rourkela, Puri, Tatanagar, Patna, Chhapra, Gondia, Raigarh , Jabalpur and Durg. It is also connected by direct trains toThiruvananthapuram (Trivandrum), Chennai (formerly Madras), Bangalore, Hyderabad, Jaipur, Jodhpur, Porbandar, Gorakhpur and many other cities and towns in India.
MORE ABOUT US
click above to know about
south east central railway
Sponsored Links