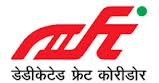 Notice No.-JP/AD/Consultant (Legal)/1/2017
Dedicated Freight Corridor Corporation of India
Jaipur, Rajasthan
Dedicated Freight Corridor Corporation of India (DFCCIL) is a Special Purpose Vehicle set up under the administrative control of Ministry of Railways to undertake planning & development, mobilization of financial resources and construction, maintenance and operation of the Dedicated Freight Corridors. DFCCIL was incorporated in October 2006 under Indian Companies Act 1956. In the first phase, DFCCIL will be constructing two corridors – the Western DFC and Eastern DFC- spanning a total length of about 3359 route km. The Eastern Corridor, starting from Ludhiana in Punjab will pass through the states of Haryana, Uttar Pradesh, Bihar and terminate at Dankuni in West Bengal. The Western Corridor will traverse the distance from Dadri to Mumbai, passing through the states of Delhi, Haryana, Rajasthan, Gujarat and Maharashtra.
Section from Rewari to Madar (via Narnaul- Nimkathana- Ringus- Phulera) is under Chief Project Manager (CPM), DFCCIL, Jaipur. CPM/Jaipur is desirous to select one (1) Consultant/Legal having experience to deal legal matters, Court cases and legal vetting of documents.
Name of the Post: Chief Project Manager
No of Posts: 01
Pay Scale: Rs.30,000/-
Age: The age limit should be between 30 to 63 years
Essential requirement: Candidate should have experience of at least five years in any one or more areas such as dealing the matters related to land acquisition, arbitration matter, and court cases related to civil suit, service matter, tax matter & corporate issues. Candidate should afso have experience of drafting the application, reply, deeds and examination of legal documents
Important Notes:
i. The engagement of Consultant/Legal will be upto 13.07.2017, but likely to be extended for another one year.
ii.The term can be terminated by giving one month's notice by either side.
iii.The candidates are advised to fill the application format carefully in accordance with the eligibility criteria and experience mentioned above. In absence of these, his/her application is liable to be rejected.
iv.CPM/DFCCIL or his representative has reserved the right to reject any application without assigning the reasons.
Nature of Work:
i. The Consultant/Legal will be required to handle court cases in the courts.
ii. Giving oral and written opinion on issues relating to the business of DFCCIL which are referred to them.
iii. Legal Vetting of tenders, contracts, documents related to the transaction of business of DFCCIL and referred to them by the DFCCIL.
iv. Drafting of Legal documents in connection with the business of DFCCIL.
v. Participation in discussion/conference on behalf of DFCCIL and with their clients.
How to Apply:
Candidates desirous of applying for engagement may submit their application in the format provided at Annexure-A, B & C. The format is also available on the website www.dfccil.gov.in
The application on the prescribed format may be sent to
Chief Project Manager
Dedicated Freight Corridor Corporation of India Ltd
C-16 Khushi Vihar, Patrakar Colony
Mansarovar, Jaipur – 302020.
Last Date: 23.01.2017
VACANCY NOTIFICATION
click above to download
vacancy details
Sponsored Links