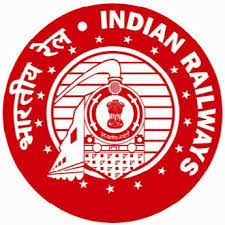 RCON INTERNATIONAL LIMITED
Regd. Office: C-4, District Centre, Saket, New Delhi-110017 (India)
Based on the willingness received from Candidates to join as apprentice in IRCON (in response to mail Dt. 01.08.2018), a screening (Interview) for the same is scheduled to be held on 25.09.2018, 26.09.2018, 27.09.2018, 04.10.2018 and 05.10.2018 at 9 am as per the schedule specified below.
Directions for Provisionally Eligible Candidates:
Candidature of Shortlisted candidates for interview is purely provisional subject to subsequent verification of original documents and also fulfilling the eligibility conditions. All candidates as per the table specified above are requested to bring their original testimonials, along with self attested photocopy, for document verification  on the day of interview as per the schedule above at Ircon Corporate Office, C-4, District Centre, Saket, New Delhi-110017:
Matriculation Certificate (for age proof);
Self-Attested copy of Certificate of professional/academic Degree/diploma. Also, necessary documents specifying the equivalence or CGPA conversion documents, wherever applicable.
Certificates of other professional qualifications, if any;
Certificate in support of claim of belonging to Schedule Caste, Schedule Tribe and Other Backward Classes, Ex-serviceman, where applicable.
If the candidate belongs to OBC, a caste certificate issued in the current financial year only by a competent authority as applicable for appointment to the services in Govt. Of India. Please note that an OBC certificate issued in the current financial year only can be accepted as a current proof of your not belonging to "creamy layer" in the OBC.
One Photo-identity-card like A adhar Card, Driving-license, Passport or any other valid document with you for identification.
Complete set of self-attested photocopies of all the above mentioned certificates.
Latest passport sized photograph.
General Instructions:
The candidates are advised to make necessary arrangements for his/her travel/stay well in advance, so as to reach the venue on time.
IRCON will not entertain any request for change of date and time schedule of document verification/ interview.
Only those candidates who will be meeting the minimum educational and experience eligibility criteria will be allowed to appear in the interview.
Candidates, who do not satisfy the eligibility conditions, will be liable to be disqualified at any stage of recruitment/selection.
If any of the particulars stated by candidate in the application on verification is found to be incomplete or incorrect, or if you are found to have willfully suppressed any material fact/information re levant to the Consideration of your case without prejudice to any other action that may be taken in consequence thereof, your candidature will be summarily rejected  and you will not be interviewed.
IRCON reserves the right of postponing or deferring the d ate(s) of document verification/  interview for which necessary intimation will be sent to you in this case. No claims will be  entertained against cancellation charges of ticket or otherwise. Also, a candidate who has been  called for document verification/ interview on a particular date may have to overstay by not more than one day for which he/she should make arrangements at his/her own expenses.
Canvassing in any form by or on behalf of a candidate will be disqualification to the stated post.
The candidates have been shortlisted on the basis of E mails sent by them on Email Id-priya@ircon.org on first come first serve basis.
The total requirement of apprentices to be engaged in IRCON for year 2018-19 is 127.
Download Result
click above to download
the result published