Last Date
Last Date to Apply to DMRCL: 4th September, 2019
ADVT No. DMRC/PERS/22/HR/2019 (Deputation-20)
DELHI METRO RAIL CORPORATION LTD
Metro Bhawan Fire Brigade Lane,
Barakhamba Road
New Delhi
The Delhi Metro Rail Corporation (DMRC)Ltd, a Joint Venture company with equity participation from Govt. of India and Govt. of National Capital Territory of Delhi has been entrusted with the responsibility of implementation of the rail based Mass Rapid Transit System for Delhi. The Delhi Metro Rail Corporation, Lifeline of Delhi, prides itself on its ability to nurture its employees through its unique work culture. Today, DMRC is empowered by about 14500 employees with MRTS activities spread over Delhi & NCR. In addition to the above, DMRC has also been entrusted with the work of preparation of DPR for the High Speed Rail Link Project of Indian Railways at Trivandrum and Monorail Project at Trivandrum and Kozhikode and consultancy work for different cities in India.
To meet with the requirement in Civil Engineering department for works of Track/Track Tamping Machine(TTM), there isan urgent requirement of filling up of various Supervisory level and Assistant Engineer levelposts. Applications are invited from experienced, dynamic and motivated AssistantEngineersand Supervisorsof Railways, having relevant work experience, for the posts mentioned below to be filled on deputation basis.
JOB DETAILS
1.Name of the post- Section Engineer/Senior Section Engineer(TTM)
No of post- 02
Pay Scale- Rs.9300-34800/-
2.Name of the post- AEN/Track
No of post- 02
Pay Scale- Rs.15600-39100/-
3.Name of the Post- Senior Section Engineer/Track
No of post- 03
Pay Scale- Rs.9300-34800/-
4.Name of the post- Junior Engineer/Track
No of post- 03
Pay Scale- Rs.9300-34800/-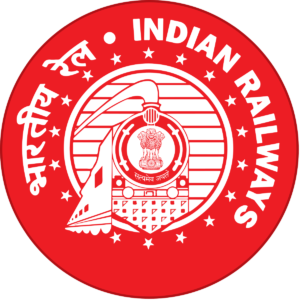 About DMRCL
The Delhi Metro is a rapid transit system serving Delhi and its satellite cities of Gurgaon, Noida, Faridabad, Ghaziabad, Bahadurgarh and Ballabhgarh, in the National Capital Region of India. By far the largest and busiest metro in India, and second oldest after the Kolkata Metro it is the world's 8th longest metro system and 16th largest by ridership. The network consists of eight colour-coded regular lines, running 343 kilometres (213 mi) serving 250 stations. The system has a mix of underground, at-grade, and elevated stations using both broad-gauge and standard-gauge. Delhi Metro operates over 2,700 trips daily, starting at around 05:00 and ending at 23:30 hrs.
The Delhi Metro Rail Corporation was set up jointly by the government of India and the government of Delhi in May 1995 when the Delhi CM was Madan Lal Khurana. Total ground work and planning was done in the subsequent three years and construction started in 1998, just when Sheila Dikshit took over as the CM.
Pay and Allowances The officers will be eligible to draw parent department pay plus deputation allowance.The details is annexed at Annexure-I. Note: The applicants may submit simultaneously a copy of the application to their administrative officer (HQ/Department,etc.) for forwarding the application to DMRC,indicating, No Objection, Vigilance/D&AR clearance/APAR,etc.The applicants may apply through proper channel for selection on deputation basis to the above mentioned vacancies in the prescribed proforma. Zonal Railways/PSUs etc may forward the applications of eligible applicants along with vigilance/A&AR clearance and APARs to Corporate Office/DMRC, New Delhi. A scanned copy of the Duly Filled in and signed proforma in pdf format may also be sent by candidate through e-mail to dmrc.deputation@gmail.com.
Eligible and interested Railway Officers may apply as per the application format at Annexure-II. The candidates must enclose all relevant proof/documents in support of qualification, experience & pay scales/gross salary.
The duly filled in application form should be sent in an envelope superscribing on the cover prominently-Name of the post, latest by the closing date i.e. 30 days from date of issue by speed post at the following address.
CGM(HR)
Delhi Metro Rail Corporation Ltd
Metro BhawanFire Brigade Lane,
Barakhamba Road
New Delhi
IMPORTANT LINKS
Find below all the relevant links related to this employment news / notification.
VACANCY NOTIFICATIONS
click above to download
the employment notification