Last Date
Last Date to apply to Western Railway: 13th September, 2019
Employment Notification No. RRC/WR/01/2019
WESTERN RAILWAY
Parcel Depot, Alibhai Premji Road
Grant Road (East), Mumbai-400007
Important
Please read all the instructions in this notification carefully and ensure that you are eligible to apply before filling the application form Online. Detailed instructions for filling up ONLINE applications are available on the RRC - WR website:https://www.rrc-wr.com. Candidates are advised to visit this website frequently for regular updates.
Candidates are advised in their own interest to submit Online Application much before the closing date to avoid possibility of any failure to submit application due to heavy load/jam on website.
In case the candidates does not have a VALID personal e-mail ID he/she should create his I her e-mail ID before applying online application and must maintain that e-mail ID till the end of recruitment process.
Applications are invited ONLINE from eligible sports persons for filling up of 21 (Twenty one) posts in Gr.C posts against Sports Quota in the
following Disciplines I Pay Level through Open Advertisement for the year 2019 - 2020 over Western Railway. There is no reservation for SC,ST and OBC.
5 Posts in Level 4/5, Pay Matrix Rs.25500-81100 I 29200- 92300 as per VI Ith CPC [GP~2400/2800 (VI PC)]:
JOB DETAILS
1.Name of the post- Athletics (M)
No of post- 21
Pay Scale- Rs.19900-63200/-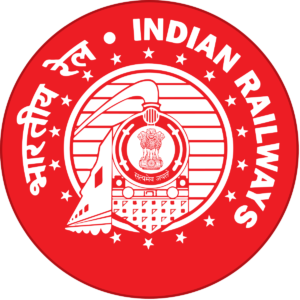 NOTE: The offer of appointment shall be given purely on the basis of merit. In case more than one sports person secure the same marks, preference will be given to younger candidate to decide the merit.
The shortlisted candidates would be selected for employment only if they are found FIT as per the standards of Western Railway Sports Association Team.
Candidates should read the details and instructions on the e-Call letter carefully and follow them scrupulously. Failure to comply with the instructions may lead to cancellation of their candidature.
The candidate recommended for appointment will have to pass requisite medical examination fitness test (s) conducted by the Railway Administration to ensure that the candidates are medically FIT to carry out the duties connected with the post. Only those candidates who are Medically FIT as prescribed for the post would
be considered for appointment.
GENERAL INSTRUCTIONS
The notification alongwith all Annexures will also be available on the RRC-WR website along with detailed instructions on ' How to apply '.On completion of Registration during submission of ONLINE application, a Registration ID will be issued to each applicant. Candidates are advised to preserve/note their
Registration ID for further stages of recruitment process I correspondence with RRC-WR.
Candidates need not send any application printouts or certificates or copies to RRC-WR by post. The candidature of the candidates will be considered only on the strength of the information furnished in the ONLINE application, which is subject to verification at a later date. Any deviation what so ever found in the particulars filled in the online application with the documents uploaded or originals produced will result in disqualification of candidate at any stage of detection.
The onus is on the candidates to prove with valid documents that all the information submitted by them in the ONLINE application is accurate and true.
Emoluments on initial appointment will be minimum pay of the level of pay in which he/she is selected, plus other allowances as admissible at that time.
Candidates applying for more than one Post or Discipline shall apply separate online applications and pay separate fees and upload relevant documents for each discipline separately.
Candidates having sports norms for higher Levels in Pay Matrix of VI I CPC and applied against the vacancies for lower Levels can be considered. However, he/she will not claim for higher Level after joining the Railways on the basis of sports achievement prior to joining Railways.
In the event of not receiving any applications from eligible candidates for recruitment in 05 posts in Level-4/5, Railway Administration reserves the right to downgrade these 05 posts in Level 2/3 and utilize for recruitment of suitable candidate found in the discipline of advertised events of this Level.
Selected Candidates will have to submit the Service Bond of five years at the time of appointment.
IMPORTANT ADVISOR
Candidates will be selected purely as per rule and merit. Railway Recruitment Cell, Western Railway has not appointed any Agents or Coaching Centres for action on its behalf. Candidates are warned not to fall under the lure against any such claims being made by Persons/Agencies.
The ONLINE application process is a serious matter for recruitment in public service. The applicants are expected to take it in all seriousness. Any attempt by the applicants to manipulate the process by furnishing false information or mischief by uploading obscene/objectionable photograph or matter shall be
dealt severely and they shall be liable for criminal action, besides other administrative action.
Beware of Touts and job racketeers trying to deceive you by false promises of securing job in Railways either through influence or by use of unfair or unethical means. Giving and taking bribe is an offence. Please beware of unscrupulous elements and do not fall in their trap.
Candidates are advised to consult only the official website of RRC-WR : https://www.rrc-wr.com and beware of FAKE websites put up by unscrupulous elements.
IMPORTANT LINKS
Find below all the relevant links related to this employment news / notification
VACANCY NOTIFICATIONS
click above to download
the employment notification