Last Date
Last Date to apply to Kochi Metro Rail Limited: 17th April, 2019
Kochi Metro
Kochi, Kerala
India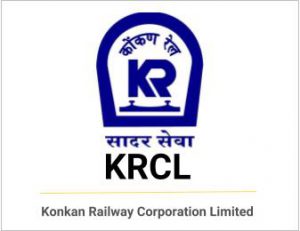 Kochi Metro Rail Limited, abbreviated to KMRL, is a centre-state public sector company in Kochi, Kerala, India, that operates the Kochi Metro and Kochi Water Metro. The company was incorporated on 2 August 2011. The KMRL is also involved in the planning and implementation of Metro cycle, Metro taxi, Metro bus Services.
JOB DETAILS
1.Name of the post- Deputy General Manager (Operations)
No of post- 1
Pay Scale- Rs.70000-200000/-(IDA)
Qualification
Graduate in any discipline
Experience
Minimum 8 years of Post qualification experience in train operations or station management or OCC operations of a metro rail network out of which 4 years in executive/managerial cadre. Candidates working in PSU/Govt. Organizations should have minimum 1 year experience in immediate lower grade (E3).
Experience should include a minimum of 5 years of working in a metro revenue running operations.
Exposure to training delivery for metro rail staff is desirable
Note: In case of not getting a suitable candidate at the DGM level, candidates with similar experience of minimum 5 years out of which 3 years in executive/managerial cadre will be considered for Manager i.e. E3 grade(Rs.60000-180000/-)
General Conditions
Experience and age criteria can be relaxed in case of otherwise exceptionally deserving candidates.
The number of vacancies shown above is tentative and may undergo change.
Only shortlisted candidates will be notified for interview, which will be communicated through email only. KMRL reserves the right to shortlist the candidates.
Applicants employed in Govt./Quasi Govt./ PSUs shall apply through proper channel, after forwarding the advance copy along with the application fee and shall produce a "No Objection Certificate" from their employer at the time of interview.
Acceptance or rejection of application of the candidates will be the sole discretion of the Management. Incomplete applications are liable to be rejected.
Applications of candidates attempting to influence or interfere with the selection process will be rejected summarily and he/she will be declared disqualified for future vacancies in KMRL.
No TA/DA will be paid by KMRL to candidates for attending interview.
How to apply
Applicants should read the instructions in the website thoroughly before applying.
Application form may be filled online by selecting the link in KMRL website. The scan copy of the supporting documents should be uploaded, failing which the application will be treated as incomplete.
Applications forwarded through any other means including fax or e-mail will not be entertained.
The application fee of Rs.500.00 should be paid online through the payment gateway of Kochi Metro Rail website. No other mode of payment will be entertained. This is nonrefundable under any circumstances.
The last date of submission of on-line application is 17th April 2019.
IMPORTANT LINKS
Find below all the relevant links related to this employment news / notification.
VACANCY NOTIFICATIONS
click above to download
the employment notification