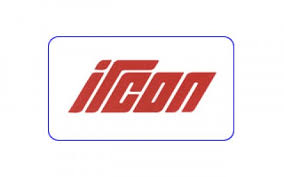 In response to the applications received for the regular post of JGM/Civil advertised vide Advertisement No. 02/2018, interview has been scheduled on 12.07.2018 and 13.07.2018 at Ircon's Corporate Office, C-4, District Centre, Saket, New Delhi-110017 for the Provisionally Eligible/Eligible candidates as shortlisted subject to their fulfilling the eligibility criteria on verification of their documents on the date of Interview.
All provisionally eligible candidates have to send their missing documents as mentioned against their names in Table (I) above through mail latest by 07.07.2018 as per details mentioned in the corresponding e-mail in this regard, failing which their candidature will be rejected. Candidature of Shortlisted candidates for interview is purely provisional subject to subsequent verification of missing documents and also fulfilling the eligibility conditions as advertised. All Provisionally Eligible candidates as per the table I above are requested to bring their following original testimonials, along with a photocopy , for document verification on the day of interview as per the schedule above.
General Instructions:
(i) The candidates are once again advised to check their eligibility thoroughly before appearing for the interview to avoid disappointment at later stage. If any discrepancies are found at any stage of the recruitment process, the candidature of the candidate will be immediately cancelled.
(ii) IRCON shall be free to reject any application at any stage of the recruitment process, if the candidate is found ineligible for the respective post. The decision of IRCON in all matters regarding eligibility of the candidates at all stages of selection and any other matter relating to recruitment shall be final. No correspondence or enquiries shall be entertained by IRCON, in this regard.
(iii) The applicants are required to submit relevant documents in relation to duration of experience i.e.
clearly specifying the date of joining and date of relieving from the respective Organization and the
relevant documents in relation to Salary Particulars or CTC , wherever applicable, as per the
Advertisement.
(iv) The candidates are advised to make necessary arrangements for his/her travel/stay well in advance, so as to reach the venue on time.
(v) IRCON will not entertain any request for change of date and time schedule of document verification/ interview.
(vi) You will be required to produce your original experience certificate in the relevant fields as notified in the advertisement. Only those candidates who will be meeting the minimum educational and experience eligibility criteria as per aforesaid advertisement will be allowed to appear in the interview.
(vii) The candidate shall ascertain themselves before proceeding for the document verification/ interview that they are meeting all the eligibility criteria/conditions as stipulated in the advertisement.
Candidates, who do not satisfy the eligibility conditions, will be liable to be disqualified at any stage of recruitment/selection.
(viii) If any of the particulars stated by candidate in the application on verification is found to be incomplete or incorrect, or if you are found to have willfully suppressed any material fact/information relevant to the Consideration of your case without prejudice to any other action that may be taken in consequence thereof, your candidature will be summarily rejected and you will not be interviewed.
(ix) IRCON reserves the right of postponing or deferring the date(s) of document verification/ interview for which necessary intimation will be sent to you in this case. No claims will be entertained against cancellation charges of ticket or otherwise. Also, a candidate who has been called for document verification/ interview on a particular date may have to overstay by not more than one day for which he/she should make arrangements at his/her own expenses.